An Ancient Hawaiian Fishpond in Kauai
Said to have been built by the ancient Menehune, the mysterious 'little people' who predated the arrival of the Hawaiian people.
Guest writer @elanaloo shares tips, favorite spots, and recommendations for the island of Kaua'i.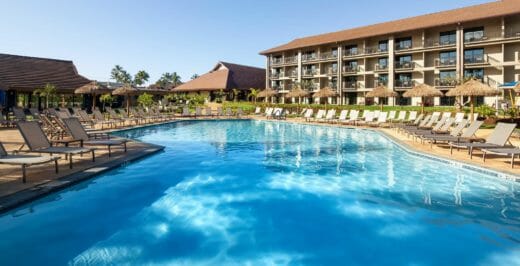 Ideally located on Kauai's south shore in the heart of Poipu Beach, Sheraton Kauai Resort Villas welcomes you to the garden isle and offers you an ideal Hawaiian retreat. Our premium vacation ownership resort features comfortable guest rooms, stylish studios and spacious one- and two-bedroom villa rentals, all of which offer home-like comforts and conveniences.
With unparalleled views of the mountains and the ocean, and a breathtaking location on the Emerald Island, you will experience a memorable getaway to the Sheraton Kauai Coconut Beach Resort.
Upon arrival in our open-air lobby, guests are greeted with fresh flower leis and either tropical punch or Mai Tai's. Exploring our 21 acres of lush tropical grounds, guests will discover 3 lagoon pools, including a 350,000-gallon signature pool complete with cabanas, and more.
Adventures in Paradise. Visit the Napali Coast. The high cliffs of the Napali Coast offer some of the best views that Hawaii has to offer.