Treat Yourself With This American Steakhouse in Waikiki
Treat yourself to a true American steakhouse, serving Waikiki's only on-premise dry aged beef, as well as locally sourced fare. Relax in our refined surroundings and enjoy impressive beach views while we prepare your meal to perfection.
(808) 931-6280
|
American
|
Casual
Visit Website
Discover a true resort hotel with unrivaled service, luxurious amenities and sweeping views of the Pacific Ocean at Waikiki Beach Marriott Resort & Spa. Located next to Diamond Head Crater, our beach resort boasts 5.2 oceanfront acres with swaying palm trees and unique shops.
Fish are selected each morning at daybreak from the Hawaii fish auction and then prepared with your pleasure in mind.
Enjoy the wide variety of classic meals served at our Italian restaurant on Waikiki. Our fresh bruschetta, timeless spaghetti and mushroom risotto will have you coming back again and again.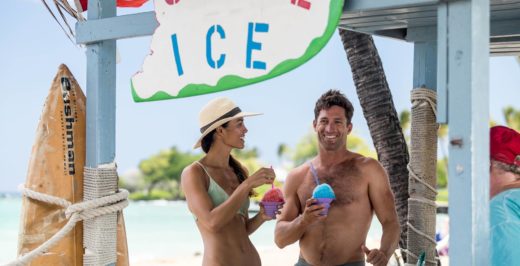 Enjoy beachside shave ice in tropical fruit flavors at Waikoloa Beach Marriott Resort & Spa on the Big Island.