Discover Kauai Hawaiian Dining At Its Finest
Voyager Lanai Dining is the gem of Kauai's Coconut Coast, producing delectable Hawaiian menus that sway with the tides, using fresh locally-sourced ingredients that showcase the best of the island. Discover Kauai dining at its finest with delectable Hawaiian classics perfectly crafted like banana macadamia nut pancakes, combined with a modern flare on dishes such as Kaomi Chicken.
(808) 320-3653
|
Pacific Rim
|
Under 40 USD
Visit Website
With unparalleled views of the mountains and the ocean, and a breathtaking location on the Emerald Island, you will experience a memorable getaway to the Sheraton Kauai Coconut Beach Resort.
Fish are selected each morning at daybreak from the Hawaii fish auction and then prepared with your pleasure in mind.
Enjoy the wide variety of classic meals served at our Italian restaurant on Waikiki. Our fresh bruschetta, timeless spaghetti and mushroom risotto will have you coming back again and again.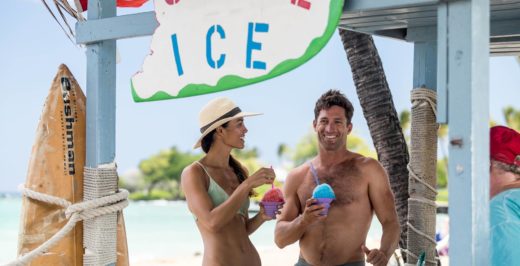 Enjoy beachside shave ice in tropical fruit flavors at Waikoloa Beach Marriott Resort & Spa on the Big Island.