6 Reasons the #FloorIsLava is a REAL thing in Hawaii
All this buzz online about the #floorislava really got us thinking… it's actually a real thing in Hawaii. Here are 6 reasons #FloorIsLava isn't just a social trend in Hawaii.
#1: The Hawaiian islands were formed thousands of years ago by volcanoes that spewed out molten hot lava into the Pacific Ocean, eventually forming the islands. 
#2: Hawaii still sits on a volcanic "hotspot." This means at the core of the Earth, deep below the Hawaiian islands, magma is flowing.
#3:There's actual lava flowing on the Big Island of Hawaii. Kilauea is an actively erupting volcano on the Big Island. Kilauea's most recent major eruption dates from 1983 to present day. Today the lava from Kilauea flows down the volcano's slope and eventually ends up pouring into the ocean off the coast of the Big Island.
#4: Mauna Loa on the Big Island of Hawaii is the largest active volcano on Earth. Its last recorded eruption was in 1984, but scientists continue to monitor volcano. If it eventually erupts again, more lava will flow on the Big Island.
#5: Every island has black lava rock formations along their coastlines. The famous Pu'u Keka'a (Black Rock) on Maui is made up of hardened lava. Tip: as tempting as it might be to take back a piece of lava rock, it's forbidden.
#6: Black sand beaches are the result of lava flowing into the ocean that explodes as it reaches the ocean and cools.
Want to see the lava yourself?
Resorts in Hawaii: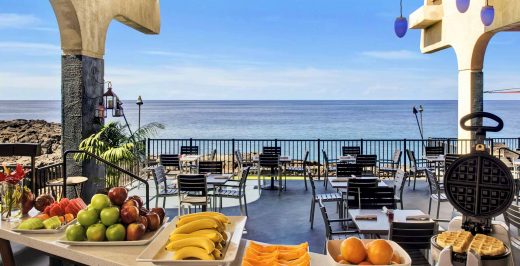 Enjoy daily breakfast for two at participating resorts on Kauai, Oahu, Maui and the Big Island.
From Maui's North Kā'anapali Beach, guests snorkel and scuba dive around a coral reef, and enjoy numerous recreational facilities.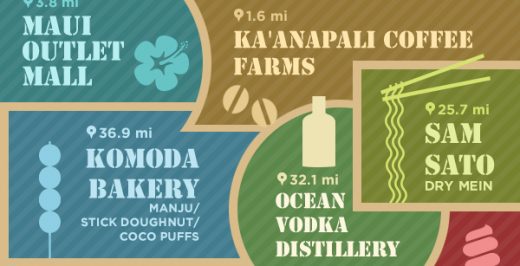 We polled some of our Starwood Hawaii resort team members to find out some of their favorite places to hang out.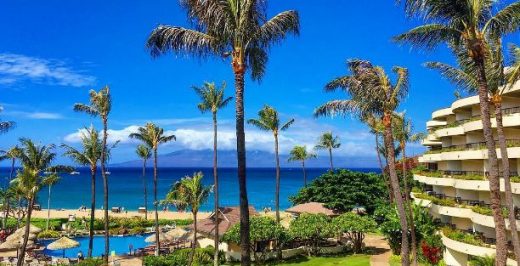 This week's top guest social pics feature the stunning views from guest room balconies.
The Splash Bar at the Sheraton Princess Kaiulani Hotel recently launched it's new menu and we're loving everything about it.