The 7 Most Instagrammed Spots in Waikiki
From the beach to the mountains, it's no surprise that Hawaii is full of photo worthy locations that are ideal for that perfect Instagram moment sure to strike a sense of wanderlust in your followers hearts.
Here's our list of the top 7 most Instagram worthy spots for you to discover without ever leaving Waikiki.
The Grand Staircase in Moana Surfrider, A Westin Resort & Spa – Lovingly referred to as the First Lady of Waikiki, the Moana Surfrider is a History buff's dream photo location.  Snap a photo on the Grand Staircase as you imagine the history that's taken place right here at the first hotel in Waikiki. Photo Credit: Absolutely Loved Photography
Surfboard Wall- Don't leave Oahu without hopping into the ocean to experience a surf lesson or two right hettingon a board?  You can still get the shot witting on a board?  You can still get the shot with the famous Waikiki Surfboard Wall. Photo Credit: A Couples World Tour.
Infinity Pool at Sheraton Waikiki – With the iconic view of Diamond Head and Waikiki beach in the background, create the illusion that you're floating on the Edge of Waikiki in one of North America's longest oceanfront Infinity Pools.
Waikiki Beach – No trip to Hawaii is complete without a photo at the beach.  Extra points if your photo is taken from above, fully capturing the beauty of Waikiki. Photo Credit: Cara Bowen
Royal Hawaiian, a Luxury Collection Resort – How often do you have the opportunity to take photos at a pink hotel?  Take a walk back to vintage Hawaii with a photo in front of the beautiful Moorish arches as you enter the iconic Pink Palace of the Pacific.
Shave Ice – Looking for the perfect way to complete your picture perfect pool or beach day in Waikiki?  Then don't miss Hawaii's favorite icy treate, conveniently found in Waikiki at Island Vintage Shave Ice, Waiola Shave Ice or Surfrider Cafe. 
With a Tiki at the Splash Bar – We spy a Tiki at the Splash Bar!  Too touristy?  No way! Nothing says tropical vacay like a tropical cocktail and a tiki selfie.  Find one of our tiki mascot hidden around the Splash Bar and pool area at the Sheraton Princess Kaiulani.  #SeeYouAtTheSplashBar.
For more Oahu inspiration, follow Sheraton Waikiki, Royal Hawaiian, a Luxury Collection Resort, Moana Surfrider, A Westin Resort & Spa, and Sheraton Princess Kaiulani on Instagram.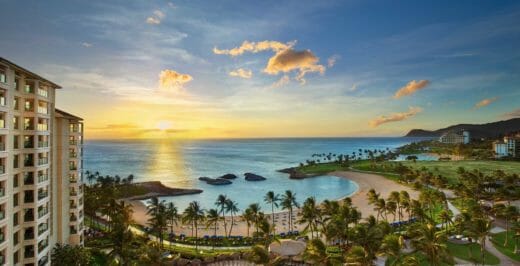 Enjoy 20% off regular rates for stays between March 29 - June 20, 2020.
The "First Lady of Waikiki" welcomes guests with the grace of a bygone age and the comforts of a modern, world-class landmark.
The 2016 version of the sculptures are known as "Snowmen on Vacation," according to Jill Harris, one of two Sandsational sculptors.
Starwood Hotels and Resorts Hawaii is committed to giving back to our local community through raising funds to support local charities.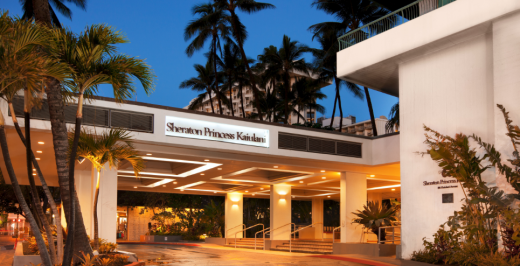 On June 11, 1955 conch shells were blown at exactly twelve noon to mark the grand opening of the newest hotel in Waikiki, the Princess Kaiulani.