A Weekend at the Royal Hawaiian with Instagrammer @ElanaLoo
This post was contributed by Elana Jadallah. 
As I mentioned on my Instagram, there is a reason they call it the Pink Palace of The Pacific.
You feel like a QUEEN (or king) while staying here!
With exquisite, unique grounds – you can get lost while enjoying the gorgeous property.
The pink exterior is truly striking, something spectacular that fulfilled all my Hawaii dreams!
We arrived and were instantly greeted with smiling faces + beautiful Hawaiian leis.
The customer service was exemplary; genuinely kind staff, 'welcome treats' consisting of fresh baked banana muffins + chocolate covered mac nuts, and amazing staff members who went out of their way to make you feel at home.
The experience of the Mailani Tower is truly one you will receive #onlyatmailani.
With a breakfast bar to welcome you in the morning and a cocktail hour in the evening with yummy appetizers  + complimentary cocktails – you are set.
We truly enjoyed the views, pool, ambiance and amenities of staying in the tower.
The hotel is right on Waikiki Beach, literally a minute's walk from your room.
The perfect way to experience Waikiki in my opinion!
You can snag a darling pink + white striped towel and head out to catch great views of surfers starting bright and early.
The sand is talcum powder soft and we just played in the waves and lost track of time.
Royal Hawaiian's grounds are so unique and exquisite. Make sure to take it all in, find some much needed r+r and connect with your loved ones.
The Royal Hawaiian is a great place for all of that.
For more info about my stay in Oahu, click over to my blog, elanaloo.com.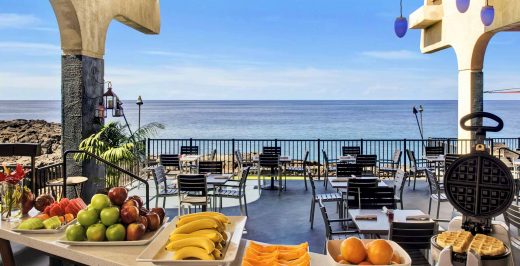 Enjoy daily breakfast for two at participating resorts on Kauai, Oahu, Maui and the Big Island.
Re-imagined and revitalized, this iconic pink-hued palace has once again taken its place as Waikiki's grande dame.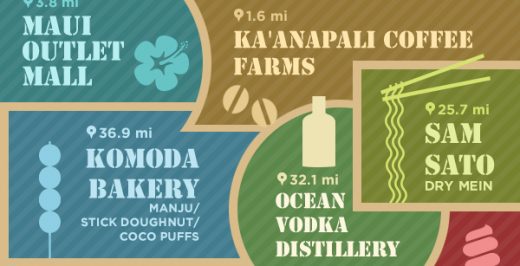 We polled some of our Starwood Hawaii resort team members to find out some of their favorite places to hang out.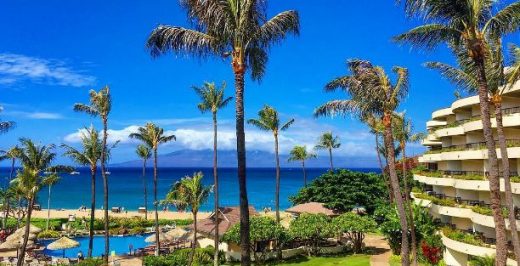 This week's top guest social pics feature the stunning views from guest room balconies.
The Splash Bar at the Sheraton Princess Kaiulani Hotel recently launched it's new menu and we're loving everything about it.