Guest post from our summer intern, Taylor.
The past 3 months have flown by and as my summer internship officially comes to an end I can truly say that this has been one of the best experiences I've had.
Not many people can say that part of their work included being sent on fun "assignments" like spa days or catamaran rides to discover what the island has to offer.
As a guest blogger, although my main goal was to share the hidden treasures of Waikiki and Oahu with you all, I was surprised myself to find so many excitements right beneath my nose.
Before my internship, I was a rare visitor to Waikiki…but with my newfound knowledge of all that it holds, I'm looking forward to coming back to do even more exploring!
A huge mahalo to you all for joining me on my adventures this summer.
I hope you enjoyed following me around the island.
Continue to stay updated on all of the happenings with Starwood Hawaii by subscribing here.
Aloha isn't goodbye, it's see you later!
Follow #travellingwithtayhawaii on social media for all of Taylor's adventures from this summer!
Receive nightly resort credit on your next Hawaiian vacation. Choose from participating resorts on Kauai, Oahu, Maui and the Big Island.
Fascinating cultural offerings, extravagant shopping, delectable dining, and lively nightlife – all just steps from Waikiki Beach.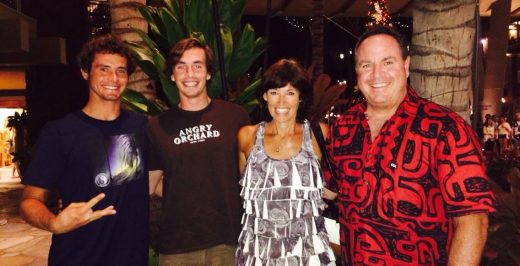 Brad Logsdon has been named complex director of sales and marketing for Sheraton Waikiki and Starwood Hotels & Resorts in Waikiki, as announced by Kelly Sanders, area managing director.
This wish rallied support from more than 40 volunteers who helped bring a fairytale script to life.
The evening was a historical, captivating journey in time that included special moments in the history of the Pink Palace.