Auntie's Kitchen Celebrates the Holidays with "The 12 Days of Poke"
This holiday season, while the weather outside is less than delightful, warm up your traditional Christmas dinner with a staple from Hawai'i…poke!
Beginning December 14 through December 25, The Westin Kā'anapali Ocean Resort Villas' new restaurant, Auntie's Kitchen, will host "The 12 Days of Poke."
It will serve a different poke dish each day (12 types of poke in total), in addition to its regular menu.
A portion of the proceeds will be donated to Imua Family Services, a Maui County non-profit organization with the mission of "empowering families and their children to reach their full potential."
"Auntie's Kitchen is all about that feeling you get when you come home for the holidays," said Brandon Maeda, director of food and beverage at The Westin Kā'anapali Ocean Resort Villas.
"The 12 Days of Poke is a local twist on a fun Christmas classic and embodies both the warmth of the season and the spirit of giving back."
Created by Chef Tanya Doyle and Chef Brian Murphy, "The 12 Days of Poke" at Auntie's Kitchen includes the more traditional preparations with sashimi-grade fish, as well as not-so-classic preparations, such as non-fish-based poke.
In Hawaiian, poke means "to slice." It is ubiquitous with raw fish, but poke can be made without fish.
"The 12 Days of Poke" celebrates all varieties.Flavors will include festive highlights such as:
Curry-stmas: 'ahi with onions, apples, dried cranberries and toasted cashews tossed in curry oil (recipe below)
Tutu's Big Fat Pigs: pork belly crisp with onions, tomatoes, vinegar, shoyu, patis and lime juice
Melon Kalikimaka: li hing mui compressed watermelon cubes with vanilla simple syrup, fingerlimes and toasted black sesame seeds
North Pole Poke: salmon with onions, green onions, sesame oil and alaea salt.
Auntie's Kitchenreplaced Ocean Pool Bar and Grill in the same venue poolside off of The Westin Kā'anapali Ocean Resort Villas' south lobby earlier this fall.
They are open daily from 7:00 a.m. – 9:00 p.m., with breakfast served until 10:30 a.m.
Happy Hour is offered daily from 3:00 p.m. – 5:00 p.m. (excluding holidays and special events).
The soothing sounds of live music can be enjoyed Monday and Friday 4:00 p.m. – 7:00 p.m. (schedule subject to change).
Self-parking is complimentary. For more information or to make a reservation, please visit westinkaanapali.com/dining.
Reservations are recommended and can be made by calling 808-667-3254.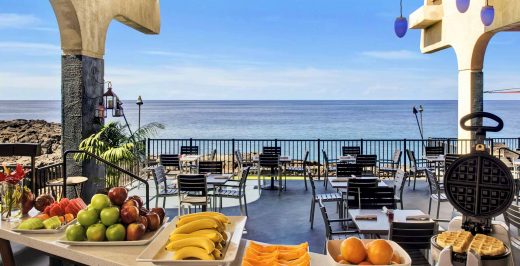 Enjoy daily breakfast for two at participating resorts on Kauai, Oahu, Maui and the Big Island.
Vacation residences offering a full complement of amenities and resort services, plus all the comforts of a luxury home.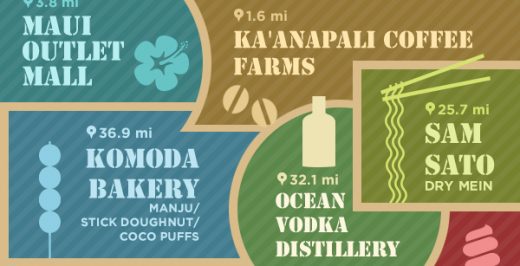 We polled some of our Starwood Hawaii resort team members to find out some of their favorite places to hang out.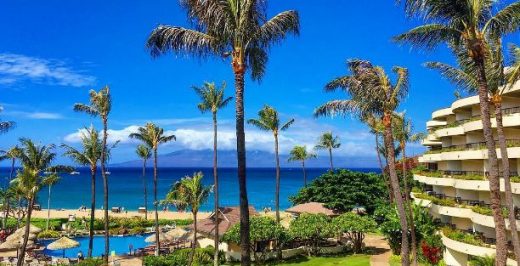 This week's top guest social pics feature the stunning views from guest room balconies.
The Splash Bar at the Sheraton Princess Kaiulani Hotel recently launched it's new menu and we're loving everything about it.