Caro Hayashida's Fight Against Breast Cancer
What looked like another joyful time to Caro Hayashida was overshadowed with the news of her fight against breast cancer.  Just 5 days before her birthday, Caro, a Guest Service Agent of the Sheraton Princess Kaiulani, was diagnosed with breast cancer on October 10, 2014.
"I was shock, but I also felt numb when I found out that I had breast cancer.  The news just didn't seem to sink in.", Caro explained.  The news came as an unfortunate surprise, as she had been planning for her exciting Las Vegas birthday trip months before.
"Originally I was planning to go celebrate my birthday with my sister but it ended up being a family trip with my brother and father," Caro mentions. Despite the heart breaking news she remained positive, and after returning from her trip she went under her first MRI scan.
"It's not a simple process, you know.  There's just so many different things. So many doctor appointments—one after another," Caro said emotionally.  "I had to do MRIs, ultrasounds; they even shot dye into my lymph nodes to see if there was any cancer in them." 
Luckily, Caro did not have any cancer in her lymph nodes. "That was the good news," Caro said with a grin.  However, her tumor still needed to be removed, so on November 17, 2014 Caro went into her first breast cancer surgery.
Coincidently, her two colleagues were also in the same hospital, "It was so funny because two of them were having their baby while I was scheduled for my surgery. One gave birth on November 15th, and the other gave birth on November 16th."
It seemed that no matter where Caro went, her Sheraton Princess Kaiulani 'ohana was right next to her.
After two weeks of recovering from her breast cancer surgery, Caro thought that the road to her healing from her breast cancer would be a simple.
"Originally my breast surgeon said, because they removed the tumor and my lymph nodes were negative, she said that I most likely wouldn't have to do chemotherapy.  It would just be radiation," Caro said.
But the new came differently when she met with her oncologist and saw the report on her tumor.  The report showed that her cancer was at stage 2 and that her cancer was the type that spreads but was slow growing.
What also made the report troubling to learn was that her type of cancer fell right on a line a little to the right in the report, which meant she had the option of doing chemotherapy.
"I was disappointed when I found out about this," Caro's voice cracks. "Because that's basically putting poison and chemicals into your body.  I didn't want to do that."
Despite the unfavorable news she listened to her oncologist's advice, "He explained to me that if I don't do the chemotherapy, and it did spread to other parts of my body, by the time they found it, the cancer would be at stage 3 or 4 and at that point I would have fifty percent chance of living."
Caro's concern runs deep as her grandmother passed away from cancer when she was age 62 because of her decision on not to do chemotherapy after she had found that she had breast cancer on her right side and did a mastectomy.  By the time her grandmother found that the cancer had spread on to her left side, her cancer was at stage 4.
Though she did a couple of chemotherapy treatments, she was not able to win her battle against breast cancer.
With that in mind, Caro decided to move forward with her chemotherapy treatments. Her first treatment was on December 11, 2014.
With the chemotherapy treatments in place, by Christmas daym Carol lost all her hair.
"It was crazy," Caro expressed.  As collective and calm as she was, her fellow colleagues felt differently.  "Celeste, sitting behind me, would cry when she saw that my hair was gone.  I said to her don't cry, you're going to make me cry." Caro said, holding back her tears.  "Really, Caro has been so positive.  We are actually the ones that feel the worst seeing her go through this." said Gregg Tsugawa, one of Caro's colleagues.
Despite the trying battle, Caro's recovery outlook is bright and her positivity is met by the overwhelming support of her friends and colleagues of the Sheraton Princess Kaiulani.  In fact, many of her colleagues and friends have shaved their heads to show their support.
Among the many was her manager, Kapena Richardson, "For me, personally, I had family members that were diagnosed with breast cancer.  So when I learned about Caro's situation, I wanted to show my support."  Mark Medrano, a colleague of Caro's echoed the same feeling "I wanted to show my support to her as a team member, so I shaved my head."
Other colleagues of Caro's, like Debbie Navas, made her a special immunity smoothie every week to help with her recovery.  "I understand what Caro is going through because my mother also suffered from cancer.  It was tough seeing her go through it and so I wanted to help Caro feel better.  I would give her tips to help her with her health, such as telling her to stay away from dishes that were prepared too hot as it could cause her to feel nauseated." Debbie said.
Another colleague, Queenie Xu, created beautiful headdresses to match Caro's uniform and Kumi Gilman gave Caro hand-knitted beanies to help keep her warm.
In addition to these kind gestures, Justin Radke, another colleague of Caro's, provided her with a 100% organic green soup and Jeffrey Miskey donated blood to Caro.  "These gestures exemplifies how much the Sheraton Princess Kaiulani team delivers on their motto, All Paddles in the Water, with Malama (care) for each other and Lokahi (unity)." said Randi Okuhara, a close friend of Caro's.
With all the love and care for Caro from the Sheraton Princess Kaiulani 'ohana, the support does not end there.  United Airlines flight attendants, guests of the Sheraton Princess Kaiulani, showed their support to Caro by bring food, fruits, bracelets, trinkets, charms, and cards to cheer her on.  One of the attendants, Cindy Sawyer, even gave Caro a "You Can Heal your Life" book for encouragement and a healing scarf to cast away negative energy.
"Caro has been a vital part of our team.  Everyone from our team to our guests is always excited to see her," said Jason Uemura, a Guest Service Manager.
And it's no wonder, as Caro will be hitting her 24 years with Sheraton in July. "I'm just glad to be surrounded by a bunch of amazing people.  Starwood Hotels & Resorts has given me not only a career but a supporting family away from home.  It's truly amazing.  I never expected any of this," Caro said with a warm smile.
With only one more chemotherapy treatment to go, Caro is optimistic.  "After all of this, I will just have 6 weeks of radiation." Caro said.
When asked if Caro had any final words she said, "If anything, do your annual mammogram.  That's how I found out about my cancer." Wise words from Caro Hayashida, an inspirational fighter against breast cancer.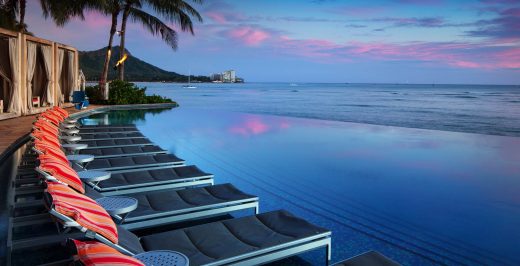 Members enjoy 20% off accommodations, plus 35% off spa and dining at select outlets.
Fascinating cultural offerings, extravagant shopping, delectable dining, and lively nightlife – all just steps from Waikiki Beach.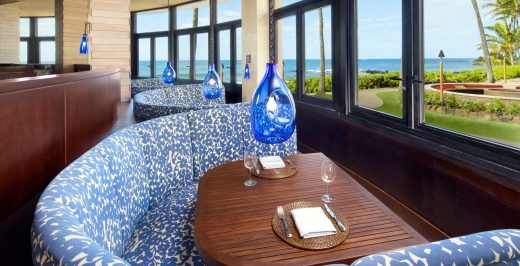 RumFire Poipu Beach will proudly celebrate the Table 53 program's 4th Anniversary in October 2016.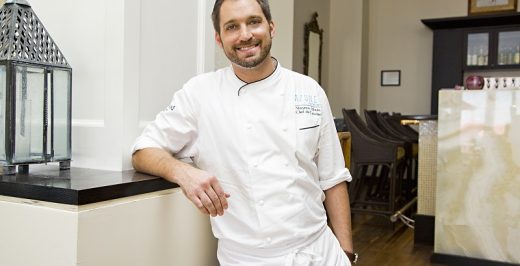 Azure offers the tastiest seafood on the island with an oceanfront ambiance of exquisite relaxation for a captivating dining experience beyond compare.
On the Garden Island, guests will be Walking in a Westin Wonderland at The Westin Princeville Ocean Resort Villas with many seasonal festivities.