Carolyn Tada Brings Sweet Tiers to The Royal Hawaiian
Carolyn Tada (formerly Portuondo) knows that life isn't a piece of cake. But she wouldn't have it any other way.
As a young girl growing up on the island of Oahu, she was always good in math and science. She attended Punahou School in the fifth grade and never looked back.
Tada excelled at one of Hawaii's most exceptional college preparatory schools, and continued to the University of Northern Colorado, where she got a bachelor's degree in chemistry with a minor in biochemistry. After graduation she worked as a laboratory assistant at the North Colorado Medical Center's (UNC) Department of Pathology.
That's where Tada began as a lab assistant to pathologists doing autopsies – until she realized that was a dead end.  Although she had a slight feeling that this was not her calling, she continued and applied and was accepted to the Pharmaceutical Toxicology Ph.D. program at the University of Denver Medical Center.
She thought long and hard, contemplating attending the university. Tada knew it would be a lot of work, sacrifice, and dedication, and arranged to have a meeting with the pathologists she had been assisting for the past year.
"The doctors at the UNC Medical Center asked me if this was something I could see myself doing 20 years from now…and I thought, 'absolutely not,'" says Tada.
So she sold all her belongings, moved to Napa Valley, Calif. and attended the Culinary Institute of America. There, she befriended the executive pastry chef of The French Laundry, Stephen Durfee, who put her in contact with Alan Wong's Restaurant following her graduation.
Tada began in the pastry shop at Alan Wong's Restaurant. There, she worked under Executive Pastry Chef Mark Okumura and alongside many of Hawaii's current award-winning chefs.
She met her future husband there, and, in 2005 they decided to take a chance and move to Las Vegas. Tada had her first child in 2006 while she worked as a pastry lead for The Venetian Hotel and Casino.
Following the birth of her second child late in 2007, she decided to be a stay at home mom. Although she was a full-time mommy, baking never went away.
She began making specialty cakes from home for family and friends. The word spread quickly and she found herself buried in orders. She used her profits from making cakes on buying baking equipment by scouring Craigslist and Ebay for a fraction of what they would've cost at retail.
One of her biggest scores was a double convection oven that normally costs around $10,000. She got hers for $1,000 in mint condition.
Tada kept buying and buying until her two-car garage became a storage for all of the baking equipment.
In fact, one of Tada's cakes created as a stay-at-home mom eventually made its way to Ultimate Fighting Championship head honcho, Dana White.
Fittingly, the cake was shaped like an octagon….so it's a good thing she excelled in geometry too.
"I didn't even know who he was," she says. "My friend had just asked me to make a UFC, octagon-shaped cake and deliver it to him…I figured he had to be someone famous since he lived in the penthouse of the Palace Station Casino."
At her then-husband's request to either open her own bakery or get rid of the growing pile of equipment in their garage, the couple stumbled upon a recently closed bagel store next to Sushi Mon, an all-you-can-eat sushi restaurant frequented by Hawaii transplants.
"That vacant sign in that shop was the biggest sign of all," remembers Tada. "My ex-husband began dialing the leasing agent's number while we were in line for sushi that night."
Tada opened Caked Las Vegas in February of 2010, and took her business to unprecedented acclaim.
She was featured in consecutive seasons on TLC's "Fabulous Cakes," took home dozens of awards for best wedding cake, best cake, and even baked a cake for the opening of McCarran International Airport's Terminal 3.

Her talents were being recognized outside of Sin City as well, and Tada was hired by Paramount Pictures to do their baking for star-studded events such as movie openings and lavish holiday parties. It got to be so much that Tada even closed Caked during the holidays so she could relocate temporarily in Los Angeles.
"I made all kinds of themed cakes, including a Walking Dead cake," recalls Tada. "Buildings, sports cakes, airplanes, cars…you name it. I can usually create anything if I have a photo."
Tada poured her soul into her business, often working 18 hours a day. She even made a separate kids' room for her children to study and sleep in the bakery.
In 2014, she received an offer to purchase the bakery. She was tired and worn out. That's when she decided it was the right time to come home once again – this time as a single mother raising a 7- and 8-year-old.
In September of 2014, she started her current stint at The Royal Hawaiian, a Luxury Collection Resort, on its culinary team as the pastry lead.
Today, Tada primarily bakes to surprise and delight return guests at the Pink Palace of the Pacific.
Some of her latest creations include a replica of The Royal Hawaiian's bell tower, Tiffany boxes, Chanel handbags – that are completely edible.
And for The Royal Hawaiian's booth at a recent Wedding Expo, Tada created a 21-tier wedding cake estimated at $10,000.
When she doesn't have a request, Tada bakes pastries for hotel events, the hotel's signature banana bread and banana bread muffins, as well as the lavosh served at the Surf Lanai for lunch and Azure for dinner.
Almost a year into her latest job, Tada finally feels like life is settling down. Her children are enrolled in school and sports, she gets to pursue her passion doing what she loves at one of the most iconic hotels in Waikiki, surrounded by family.
It hasn't exactly been a cakewalk, but as long as people are still having her cake…and eating it too, Tada is happy.
Read more about Tada's journey in Star Advertiser.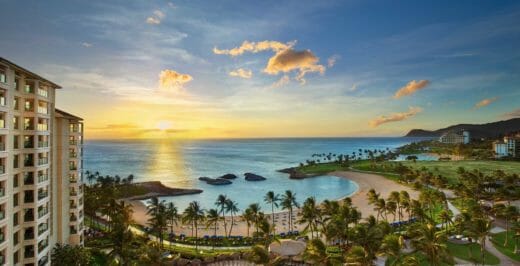 Enjoy 20% off regular rates for stays between March 29 - June 20, 2020.
Re-imagined and revitalized, this iconic pink-hued palace has once again taken its place as Waikiki's grande dame.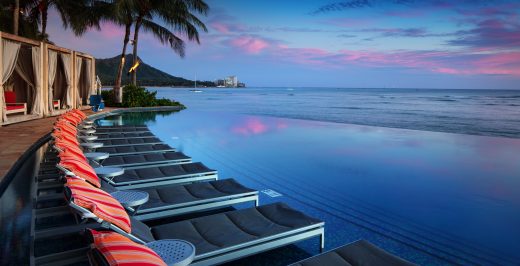 Enter Trudenio Ramirez, Sheraton Waikiki's superstar Mechanic Journeyman.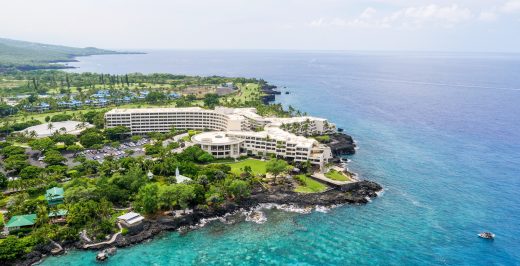 After seeing all buzz online about the low air ticket prices to Hawaii, we did some good 'ole Google searching ourselves, and we were quite surprised at the great deals we found.
That iconic image of a relaxed hotel guest floating effortlessly on the edge of Sheraton Waikiki's ocean front infinity pool, sipping a cocktail and enjoying life.