Catamaran Sailing Through Waikiki
Guest post from our summer intern, Taylor.
Sailing on a catamaran has always been something on my bucket list – whenever I would be at Waikiki beach I'd wish I was lounging on one of them, sailing out into the ocean and soaking in the gorgeous island views of Diamond Head and Waikiki.
This summer my wish of going on a catamaran sail came true and I was super excited for this new experience!
We set sail on a Thursday afternoon with Maita'i Catamaran on the Tradewinds Sail Tour.
After checking in at the beach right off the Sheraton Waikiki's Edge Bar, we were welcomed with a warm greeting of aloha and given safety instructions on how to enjoy the sail.
Each group was photographed on the beach with both the boat and Diamond Head in the background before heading aboard (tip: bring your wallet in case you want to purchase photos or drinks!)
Our two man crew steered us out into the clear waters of Waikiki and we were off.
It was a beautiful day with sunny skies, breezy winds, and island tunes playing from the sound system on deck.
There were about 25 of us on the catamaran, with plenty of room for each person to sit comfortably and walk about.
We had been told that the front of the boat would get the wettest from the waves so you bet we sat right in the first row!
With the heat, we thought sitting by the nets and getting some splashes would be nice to cool off.
Little did we know that we would be in for much bigger waves once we got out past the break.
On our way out, one of the crewmen shouted out and pointed to the right side of the boat.
Jumping out of the water were tiny flying fish. What a lucky sight!
Unfortunately we didn't see any dolphins or turtles that day, but there are occasional sightings so be on the lookout.
Once we were out far enough, the massive green sails were raised.
Everyone seemed a bit surprised as the waves started to get a little bigger and rougher the farther out we went.
It's deceiving when you look out at the ocean from shore!
Because of all the recent rain, Diamond Head looked so lush and green.
From the beach you see the never-ending blue of the ocean, but from the other end you get an amazing view of the towering buildings of Waikiki and mountains in the back.
As the waves began to splash up onto the boat, that's when the fun really started.
Some of the brave ones chose to stand right at the front of the bow, holding onto the rail as they maneuvered the waves.
Before you know it we were getting splashed and sprayed as the catamaran moved through the ocean, but the whole time everyone was laughing and smiling.
It was totally unexpected but made the ride all the more memorable.
The catamaran does have a bathroom facility on board which is convenient, but I would advise going before getting on the boat.
Trying to use the bathroom in a small area while being tumbled around by waves isn't the easiest!
After sailing past Diamond Head we turned around and made our way back to shore.
It was much calmer going back as we were sailing with the waves instead of against them.
With the sun beaming down and winds blowing it provided a nice opportunity to air dry.
We docked back at the beach by Sheraton Waikiki at 4:30 pm sharp and were greeted again by the crew.
They were all so friendly!
One other piece of advice: dress to get wet. I wore shorts and a t-shirt with my swimsuit underneath, but wasn't expecting to get as soaked as I did.
Don't plan to go straight to a fancy dinner or event from the tour, give yourself time to refresh and change.
They do have storage to keep your bags and valuables safe from the water, so you don't need to worry about them getting wet.
The Tradewinds Sail is the perfect option for those looking for a classic sail experience, for both tourists and locals!
During the 1.5 hour adventure, you'll sail around Diamond Head and back. This tour operates daily and offers three tour times: 11 am, 1 pm, and 3 pm.
In addition to this tour, Maita'i Catamaran also offers three other sails: Adventure Sail, Sunset Sail, and a Moonlight Sail. Learn more here.
I would highly recommend this catamaran sail tour to anyone looking to try a new, exciting ocean activity.
I've already told all my friends how much fun I had and that we need to go on a tour ASAP!
Follow #travellingwithtayhawaii on social media for all of Taylor's adventures this summer!
Receive nightly resort credit on your next Hawaiian vacation. Choose from participating resorts on Kauai, Oahu, Maui and the Big Island.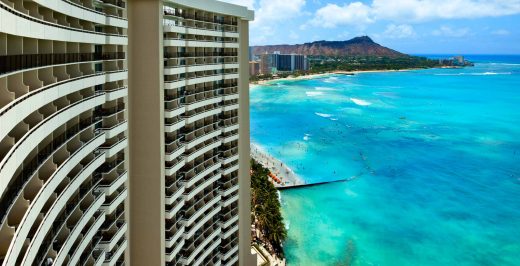 Enjoy tasteful, modern Hawaiian comfort in the heart of Waikiki, with two pools and a spa steps from the beach, shopping, and nightlife.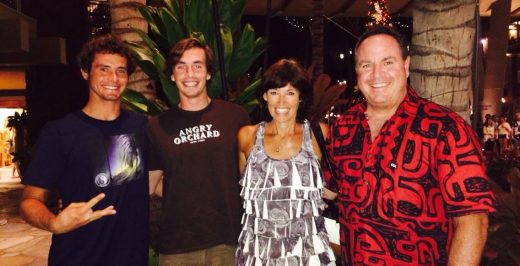 Brad Logsdon has been named complex director of sales and marketing for Sheraton Waikiki and Starwood Hotels & Resorts in Waikiki, as announced by Kelly Sanders, area managing director.
This wish rallied support from more than 40 volunteers who helped bring a fairytale script to life.
The evening was a historical, captivating journey in time that included special moments in the history of the Pink Palace.