Chef Colin Hazama Named one of Hawaii's Top Young Professionals for 2015
Sheraton Waikiki's Senior Executive Sous Chef Colin Hazama is one of Hawaii's top, young professionals for 2015.
Hazama, along with 39 other young professionals, was honored with the prestigious distinction by Pacific Business News for its Forty Under 40 Class of 2015.
Second only to industry veteran and hotel Executive Chef Daniel Delbrel, Hazama oversees a staff of 25 cooks; and when Chef Delbrel is not on property, Hazama assumes leadership over some 90 employees on the Sheraton Waikiki's culinary team – including all associates with the hotel's restaurants, bars, banquets and room service teams.
Since his arrival to the hotel nearly eight years ago, Hazama has demonstrated razor-sharp business acumen in launching the extremely popular Waikiki hotspot, RumFire.
He has also been instrumental in elevating Sheraton Waikiki's banquet experience to a level of unmatched superiority in Waikiki.
"During the hotel's massive renovation and rebranding campaign in 2007, Colin had just arrived as a young chef with an incredible skillset and amazing creativity, so he was the perfect person to help us launch RumFire," said Executive Chef Delbrel. "He played a key role in creating a menu concept of 'Modern Hawaii Regional Tapas' that can be enjoyed by all palate preferences."
Today, RumFire is a top gathering spot in Waikiki because of its panoramic views, "food cart-inspired" chic fare and contagious energy. For his efforts with launching RumFire, Hazama was named by Hawaii Hospitality Magazine as Hawaii's Top Young Chef in 2008.
In 2010, Hazama hit another career milestone when he was named a semi-finalist for the "Rising Star Chef of the Year" Award by the James Beard Foundation.
The following year, Hazama was invited to be one of the featured guest chefs at the James Beard House in New York City to represent the state of Hawaii.
Reflecting on the Hawaii Hospitality distinction and the Beard Foundation recognition, Hazama says being named among the best young chefs by the foremost authority on culinary arts here in Hawaii and nationally, helped to validate his efforts, but also gave him motivation to keep progressing and evolving.
Following the launch of RumFire, Hazama took a position with celebrated culinarian Jean-Georges Vongerichten at his restaurant on Kauai.
Contributes to the Success of the Company
In 2011, it was time for him to return home to the Sheraton Waikiki; this time as its senior executive sous chef. Hazama credits Chef Delbrel as one of his primary mentors.
"He returned to the Sheraton Waikiki with purpose," recalls Chef Delbrel. "He had successfully launched RumFire, named among the best in the nation, honed his craft further on the neighbor islands under the tutelage of Chef Vongerichten, and now, he was up for another challenge."
Starwood Waikiki Managing Director and Sheraton Waikiki General Manager Kelly Sanders remembers, at that time, banquet service at the hotel still had a ways to go in terms of overall experience and menus.
"Colin's work with the team here has contributed tremendously to Sheraton Waikiki's rapid rise as a top choice for many black-tie, and premier social events in the Hawaii Ballroom. We were able to overhaul our menus with Colin's creativity and mastery…today our banquet menus reflect restaurant-quality cuisine for large-scale events."
Under Hazama's guidance, Sheraton Waikiki worked with APEC in 2011 and hosted multiple world presidents and delegates with banquets and gala events; in 2013 billionaire Larry Ellison's company Oracle was showcased at the Sheraton Waikiki and The Royal Hawaiian, where Hazama also put on a landmark, gala event for Oracle at an off-site location for 2,000 people – one of the biggest single events Hazama has worked in his career.
In 2015, Hazama will be featured in the Hawaii Food & Wine Festival at two separate events, including one on Maui.
Year over year, the Sheraton Waikiki's local catering business continues to grow at a rapid pace, due in large part to Hazama's innovative cuisine and his outstanding leadership.
In January 2014, the hotel had about $500,000 in local catering business on its books at that point for the coming year. In January 2015, that number stood at $1.7 million.
Another career milestone for Hazama came in 2014, when he was one of the visionaries behind a landmark chef's dinner and farm tour series designed to have Sheraton chefs work directly with farmers and local vendors to feature a progressive menu in an intimate chef's table dinner, followed by a farm tour the next day.
The March and April 2015 events sold out weeks in advance at the Sheraton Waikiki and Hazama is now focusing on a grand finale featuring all five past farmers at the Kapiolani Community College Farmers' Market in early August.
And the partnership has expanded to Sheraton properties on Maui and Hawaii Island under Starwood's Flavors of Hawaii culinary program.
The program's other visionary who launched the dining concept with Hazama, Brian Hunnings, former Starwood Waikiki food and beverage director, recently featured it at his current hotel, the Sheraton Maui, selling out their March 20-21 dinner and farm tour events. Sheraton Kona in Keauhou on Hawaii Island is already booking for its June 5-6 events.
"My concept was to engage the community and showcase what great farmers and products we have in Hawaii," says Hazama.
"The Islands feature some of the best and most unique products, so it's a natural fit to combine an exceptional collaboration dinner, followed by a visit to the farms the next day."
He's looking to take the popular concept to the next level and integrate the ocean into the collaboration dinners and work with those in Hawaii's aquaculture community.
Last year, Modern Luxury Magazine named Hazama one of the Top 10 Chefs to Watch – no doubt in anticipation of what Hazama is cooking up next.
Community Involvement
The Sheraton Waikiki and its associates have a long and proud history of giving back to the community.
As one its bright young stars in the kitchen, Hazama knows he is in a position to make a difference in a young person's life.
He takes that opportunity as a responsibility, often working with educators and students across the island.
In the last year, Hazama has gone to the Department of Education's Windward District Office to meet with educators to discuss the different types of herbs and produce they can grow in their school gardens.
During a weekend afternoon session, he demonstrated the different kinds of vegetables that can be pickled and garnished; and how these sustainability lessons can be integrated into the classroom for teachers.
Hazama also frequently hosts high school students in the Sheraton Waikiki kitchen for a tour and a talk- story session over lunch about his career and their culinary aspirations.
In addition to being out in the community, Hazama is paying it forward by helping to cultivate young talent at the Sheraton Waikiki.
Over the past year, Sheraton Waikiki cooks Melanie Tancinco and Ian Sagayaga have placed in the Chaîne des Rôtisseurs, Hawai'i/Pacific Islands Region's Young Commis Competition (young chef) under Hazama's tutelage.
Tancinco won first place for the Hawaii region in 2014, and again this year, and competed in national competition; and Sagayaga took second place in the Hawaii region.
"My management style is very open to what each staff member contributes," he says. "And I enjoy coaching and mentoring the culinary staff here at the Sheraton Waikiki."
Standing Out
The Sheraton Waikiki is consistently among the top five Sheratons in the world in gross revenue.
Today's successful chef – especially those working in one of the most-sought-after destinations in the world – needs to wear many different hats.
An exceptional technician with an astute business sense…one who's found a way to help people create travel memories from remarkable dining experiences.
This is Colin Hazama.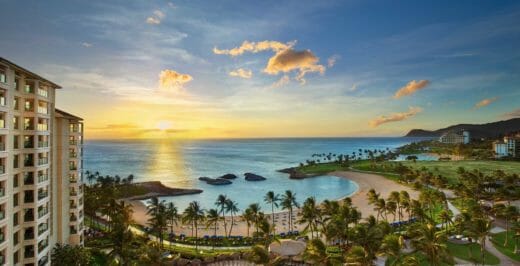 Enjoy 20% off regular rates for stays between March 29 - June 20, 2020.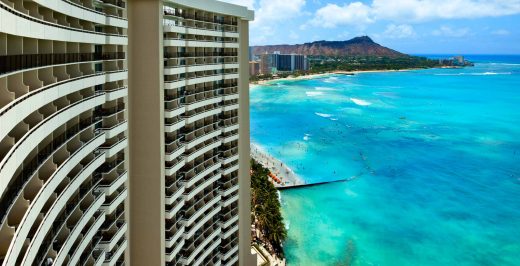 Enjoy tasteful, modern Hawaiian comfort in the heart of Waikiki, with two pools and a spa steps from the beach, shopping, and nightlife.
The 2016 version of the sculptures are known as "Snowmen on Vacation," according to Jill Harris, one of two Sandsational sculptors.
Starwood Hotels and Resorts Hawaii is committed to giving back to our local community through raising funds to support local charities.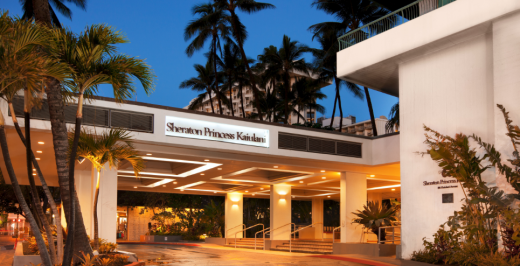 On June 11, 1955 conch shells were blown at exactly twelve noon to mark the grand opening of the newest hotel in Waikiki, the Princess Kaiulani.