Elevate Your Experience at the Sheraton Princess Kaiulani
It's that time of year when you (hopefully) receive a nice return from your 2018 taxes.  Maybe you're thinking of going on a little shopping spree, a fancy dinner date or perhaps you're saving it all for a rainy day.  If you've already planned a summer getaway, maybe your tax returns are the perfect excuse to elevate your vacation experience and make it a trip to remember!
Here are 5 ways to use your 2018 tax returns to enhance your summer vacation at the Sheraton Princess Kaiulani!
From upgrading your room to seeing a show or trying out a new activity, there are so many ways to take your summer vacation to the next leve.  Treat yourself! We look forward to welcoming you to the Sheraton Princess Kaiulani!
Receive nightly resort credit on your next Hawaiian vacation. Choose from participating resorts on Kauai, Oahu, Maui and the Big Island.
Fascinating cultural offerings, extravagant shopping, delectable dining, and lively nightlife – all just steps from Waikiki Beach.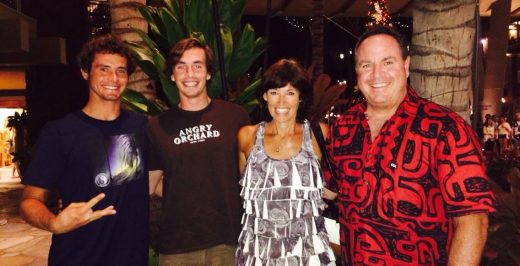 Brad Logsdon has been named complex director of sales and marketing for Sheraton Waikiki and Starwood Hotels & Resorts in Waikiki, as announced by Kelly Sanders, area managing director.
This wish rallied support from more than 40 volunteers who helped bring a fairytale script to life.
The evening was a historical, captivating journey in time that included special moments in the history of the Pink Palace.