Eric Au Awarded Guard and Reserve Patriot Award
The Sheraton Princess Kaiulani has always exhibited the spirit of Aloha to not just guests visiting from afar but also towards their associates.
Just recently, Eric Au, Sheraton Princess Kaiulani's Director of Engineering, was presented with the Employer Support of the Guard and Reserve (ESGR) Patriot Award.
It was no other than Danny Chounramany, one of his team members, who nominated Eric for his commitment and assistance in supporting Danny, a member of the Reserve.
When asked why he nominated Eric, Danny explained:
"I've been with the Reserve for 29 years now and am the only person in the military in this department. The Sheraton Princess Kaiulani has been very supportive during my missions.  They truly cared about my duty and to me that means a lot because that's a burden on them."
Eric is honored to be recognized by the National Guard and Reserves.   "I'm very pleased to be a part of our patriotic men and women that serve voluntarily in an honorable and vital profession.  This is key to our success as a nation and well-being of our communities," Eric said.
"I'm lucky enough to have a strong engineering team at the Sheraton Princess Kaiulani, as we always pull together as a team to help support each other.  Either personal or work, we always find a way to help each other out."
Danny explained that he never expected the Guard and Reserve to choose his employer.  "In the past I've nominated other managers to show my support, but this was the first time Eric was recognized," Danny said.
In addition to Eric's recognition, the Sheraton Princess Kaiulani was recognized as a Patriotic Employer and has been included to the ESGR website.
"It feels great that ESGR chose him and recognized my employer.  To me, that means that they appreciate all of his support in working around my schedule so that I can serve my country."
Danny's dedication to his work has been an essential part of Sheraton Princess Kaiulani's success through his service as a engineering supervisor.
Both Eric and Danny's commitment and support for their country has been substantial.
There's no wonder that the Guard and Reserves and Sheraton Princess Kaiulani commends their efforts and commitment.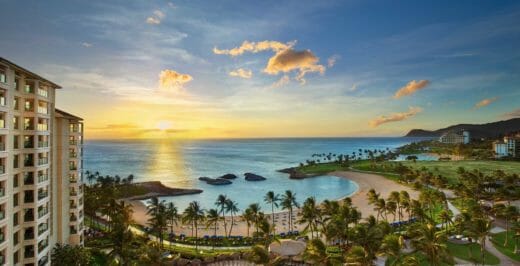 Enjoy 20% off regular rates for stays between March 29 - June 20, 2020.
Fascinating cultural offerings, extravagant shopping, delectable dining, and lively nightlife – all just steps from Waikiki Beach.
The 2016 version of the sculptures are known as "Snowmen on Vacation," according to Jill Harris, one of two Sandsational sculptors.
Starwood Hotels and Resorts Hawaii is committed to giving back to our local community through raising funds to support local charities.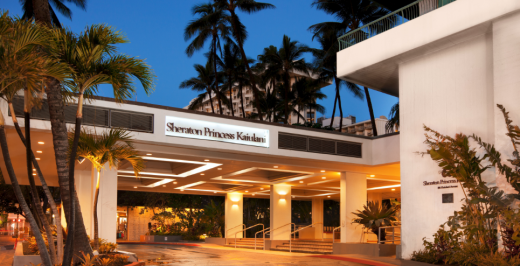 On June 11, 1955 conch shells were blown at exactly twelve noon to mark the grand opening of the newest hotel in Waikiki, the Princess Kaiulani.