From beautiful beaches to the year-around warm tropical weather, Hawaii is such a special place for many reasons. But the one thing that truly sets Hawaii apart from any other destination around the world is aloha spirit. While aloha expresses love, compassion or kindness and is often used as a simple greeting; in our Sheraton 'ohana the aloha spirit is a commitment to our guests and a promise to go beyond for them each and every day.
Whether helping you plan a day full of activities, mixing up the perfect Mai Tai by the pool or keeping your room clean our Sheraton ohana is here to make sure your stay is truly memorable from check in to check out. Going beyond for our guests is what we do best!
We value the opportunity to recognize associates who go beyond on the job and in the community. David Komine at the Sheraton Princess Kaiulani exemplifies the true meaning of aloha both on land and in the water and is our #MahaloMonday associate of the week!
Not only has David been a member of our Sheraton 'ohana since 1984 but his love for sailing and the ocean lead him to become an active member of the Polynesian Voyaging Society and even allowed him the opportunity to be a crew member on the Hokulea for several legs of the recent Malama Honua World Wide Voyage. Aboard the Hokulea, teamwork is vital when sailing on the open ocean. Everyone must do their part to keep the crew safe and successfully complete the voyage. The same is true at a hotel, each department and associate must work together to ensure guests are provided with a true Sheraton experience. From the moment a guest arrives it's our team's job to go above on beyond to make their stay extra special!
We sat down with David to ask him what it means to #GoBeyond for our guests and how he shares the aloha spirit with them each and every day. Being a local boy born and raised on Oahu, we also got a few great recommendations from David about what to do and where to go while on vacation:
Q: What does it mean to Go Beyond?
A: Going beyond is when guests make you a part of their 'ohana and they become yours.
Q: What is your favorite local food spot on the island?
A: South Shore Grill in Kapahulu or Ai Love Nalo on the Eastside of the island in Waimanalo
Q: If you could travel anywhere in the world right now, where would you go?
A: New Zealand! My wife and I traveled their years ago and we can't wait to go back. When we first visited New Zealand we were only supposed to stay for two weeks but ended up staying for a month! It's such a beautiful place!
Q: What is your favorite beach on Oahu?
A: Kailua Beach
Q: What's your favorite activity to do on Oahu?
A: Mountain biking in Waimanalo, Paddling of surfing on the Eastside of the island when there are waves.
Q: What's your favorite local treat that you'd recommend visitors try before they leave?
A: You can't leave Hawaii without trying manapua from Libby's
Q: Any words of advice for those looking to visit the islands?
A: Be adventurous and explore all that Hawaii has to offer!
How has our team gone beyond for you? Let us know by submitting your story: http://www.princess-kaiulani.com/go-beyond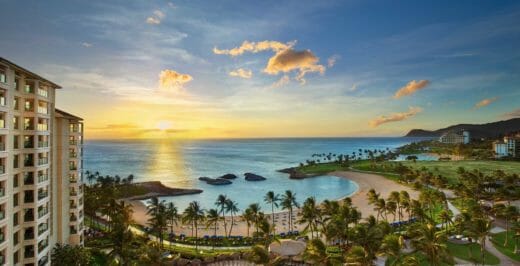 Enjoy 20% off regular rates for stays between March 29 - June 20, 2020.
Fascinating cultural offerings, extravagant shopping, delectable dining, and lively nightlife – all just steps from Waikiki Beach.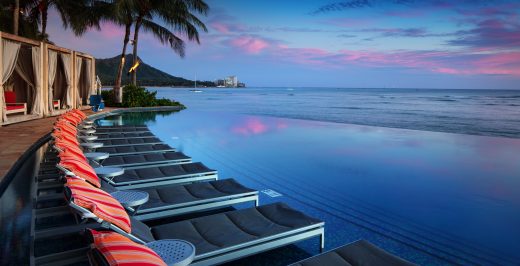 Enter Trudenio Ramirez, Sheraton Waikiki's superstar Mechanic Journeyman.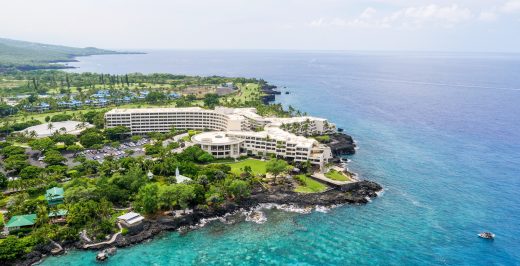 After seeing all buzz online about the low air ticket prices to Hawaii, we did some good 'ole Google searching ourselves, and we were quite surprised at the great deals we found.
That iconic image of a relaxed hotel guest floating effortlessly on the edge of Sheraton Waikiki's ocean front infinity pool, sipping a cocktail and enjoying life.