Hokulea & Hikianalia on their way to Tahiti
The wait is finally over! After years of preparation and planning, testing and training — Hōkūleʻa & Hikianalia have departed Hilo for Tahiti, a journey that is expected to take 15 – 20 days to Papeete.
It was an incredible outpouring of aloha and support as hundreds of people gathered at Palekai in Hilo to say "a hui hou" to Hokule'a and Hikianalia before they departed on the first leg of their worldwide voyage.
It poured for hours, but that didn't dampen the crowd's spirit. Family, friends and well-wishers endured the inclement weather — most with a smile on their face and a makana, or gift, to share with hopes for a safe journey.
"If we didn't have all of this support, we wouldn't even be able to leave today. From getting the canoes refurbished and safe and seaworthy on Oʻahu to the sails that we did around our islands to really make sure that everyone here at home feels included and that they're part of this voyage to right before departing being here in Keaukaha and the community of Keaukaha just taking care of us and making sure we're nice and plump before we leave on this voyage — that we're healthy — we couldn't do it without all this support. It's amazing," said Hokuleʻa crew member Kaʻiulani Murphy.
A total of 29 crew members are onboard the two wa'a. They range in age from 20 to 72 years old.
"It's definitely a manifestation of everything that I've ever wanted. I've worked so hard for this and I just cant believe that finally it's happening — a lot of nerves, a lot of excitement," said Kala Baybayan, a Hikianalia crew member.
Baybayan is one of several student apprentices who've been training under pwo navigators for their first deep-sea voyage.
"That's been really special this morning to get all of their manaʻo and all their blessing and all their advice on how to transition from life on the land and come together as one on the ocean, like they were taught by Papa Mau to become one once you're at sea. We're so thankful that those lessons have made it all the way to us and now we can — after we get back — we can educate and keep it going so it's never lost in our community," said Austin Kino, an apprentice navigator aboard Hokuleʻa.
Others are experienced voyagers who've completed similar journeys, but say each is unique and life-changing.
"It's a time to kind of break away from reality and all the pressures and responsibilities that we have at home. Our universe is reduced to 73 feet by 23 feet, so everything is focused. All our energy is focused on the canoe and voyaging. The distractions are all removed. That's a nice feeling," said David Komine, a crew member aboard Hikianalia who helped sail her from Aotearoa to Hawai'i two years ago when she was built.
Hokule'a and Hikianalia will be sailed without the use of any modern-day instruments, instead navigators will rely on the wind, current, swells and stars to point them in the right direction.
"The adventure is really the journey — it's not so much the destination, but it's going to be great to be a part of this wonderful history and lineage of navigators who were able to pull the islands out of the ocean out of great distances," said first-time voyager, Jason Patterson, an ʻOiwi TV crew member aboard Hokuleʻa.
They'll travel more than 47,000 nautical miles, but will always have a piece of home with them on board — a pohaku from Mauna Kea, which glowed over their departure.
Pwo navigator and Hokuleʻa captain Kalepa Baybayan says it was clear Friday morning that the crew was ready and focused for their mission ahead.
"They're reflecting about the reason why this journey is so important about remembering the relationships they have here at home and to ensure they take the synergy of this community along with them on the journey," said Baybayan, the resident navigator at ʻImiloa Astronomy Center.
Their mission of "Malama Honua," which means to care for our Earth, is to create global relationships and explore best practices for caring for our oceans and planet. The 36-month journey will cover a total of 47,000 nautical miles with stops at 85 ports in 26 different countries.
Two crew members on each canoe for every leg will be from 'Oiwi TV and are in charge of capturing images and video of the journey and uploading it via an onboard satellite dish so that the rest of the world will get to experience the voyage in real time.
A satellite tracker onboard will allow anyone to keep an eye on Hikianalia and Hokuleʻa on their worldwide voyage, by following their journey on Google Maps. For more information, log on to: hokulea.com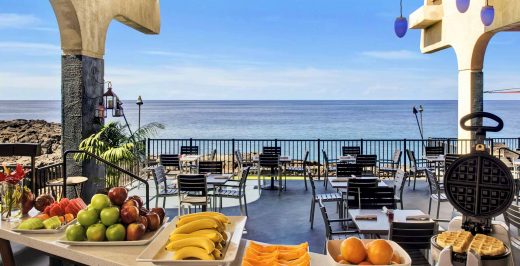 Enjoy daily breakfast for two at participating resorts on Kauai, Oahu, Maui and the Big Island.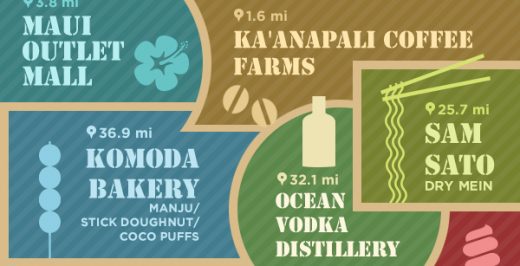 We polled some of our Starwood Hawaii resort team members to find out some of their favorite places to hang out.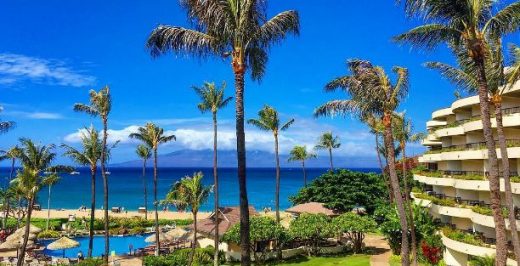 This week's top guest social pics feature the stunning views from guest room balconies.
The Splash Bar at the Sheraton Princess Kaiulani Hotel recently launched it's new menu and we're loving everything about it.