Holiday Beachside S'Mores and Dining Under the Stars
BEACHSIDE S'MORES
At Sheraton Maui Resort & Spa, even the beachside s'mores roast comes with island flavor. Indulge that sweet tooth and snag a traditional or local s'mores kit and roast away at the resort's beachfront fire pits.
The local kit comes stocked with Maui cookies, macadamia nut pieces, coconut flakes, li hing mui sugar, bananas, pineapple, strawberries and chocolates…along with graham crackers and marshmallows, of course! The only thing sweeter than dessert? Your view of Pu'u Keka'a and Lanai in the distance! Call 808-622-8059 to arrange for a s'mores kit.
Traditional: Featuring classic s'mores ingredients, including graham crackers, marshmallows, a selection of chocolates, cookies, cinnamon and sprinkles. $45
Local Style: Featuring flavors of Hawaii, with fresh sliced pineapple, strawberries, bananas, chopped macadamia nuts, sweet coconut flakes, li hing mui sugar, Maui cookies, chocolates, marshmallows and graham crackers. $60
The resort's fire pits are open nightly from 6PM – 9PM.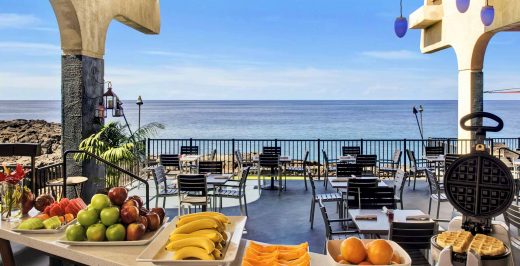 Enjoy daily breakfast for two at participating resorts on Kauai, Oahu, Maui and the Big Island.
On Kaanapali Beach at legendary Black Rock, this seaside resort boasts guest rooms with fresh-air lanais and views plus a sumptuous spa.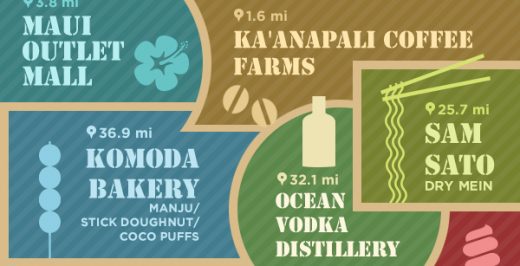 We polled some of our Starwood Hawaii resort team members to find out some of their favorite places to hang out.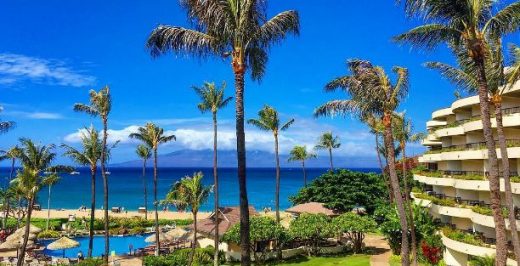 This week's top guest social pics feature the stunning views from guest room balconies.
The Splash Bar at the Sheraton Princess Kaiulani Hotel recently launched it's new menu and we're loving everything about it.