Hotel of my Dreams, The Royal Hawaiian
Tara Whiteman is a Creative from Sydney, Australia. Her work is dedicated to documenting her daily lifestyle as Tara Milk Tea.
Here's Tara's story capturing her recent visit this year…
For a girly girl who loves pink, this has to be my dream hotel! The Royal Hawaiian is a Luxury Collection Hotel located on the waterfront of Waikiki Beach. Staying at this hotel is like being in a Wes Anderson film. It has so much charm, in every part of the hotel, and we did feel like movie stars staying here. Like all Luxury Collection Hotels, The Royal Hawaiian is just that bit 'extra', which definitely makes it worthy of being part of a Luxury Collection.
I'm obsessed with how pink the hotel is, (even the pool umbrellas are pink) and couldn't help but think of the maintenance of the paint on this perfectly flamingo pink hotel. Nonetheless, I'm sure it's worth it, as a lot of non guests do swing by just to check it out to take some photos. It truly is iconic.

Besides the beautiful view from our room in the Mailani Tower, the hotel has several restaurants, a beautiful pool area with cabanas, private beach area, a large selection of shops, and even a bakery that will keep you entertained for quite some time.
We spent an entire day here without leaving the hotel, which was one of the most relaxing days on our trip. The staff are also incredibly friendly and helpful with every need.
Hope you enjoy these images below, as much as I enjoyed staying here! Let me know if you've ever stayed here, or would like to in future!
Receive nightly resort credit on your next Hawaiian vacation. Choose from participating resorts on Kauai, Oahu, Maui and the Big Island.
Re-imagined and revitalized, this iconic pink-hued palace has once again taken its place as Waikiki's grande dame.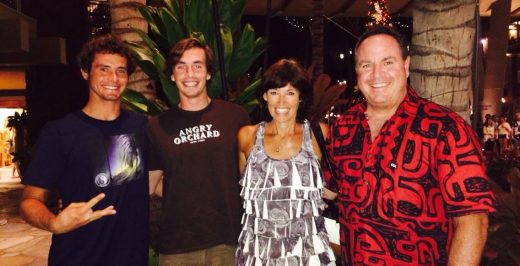 Brad Logsdon has been named complex director of sales and marketing for Sheraton Waikiki and Starwood Hotels & Resorts in Waikiki, as announced by Kelly Sanders, area managing director.
This wish rallied support from more than 40 volunteers who helped bring a fairytale script to life.
The evening was a historical, captivating journey in time that included special moments in the history of the Pink Palace.