How to Create the Perfect Hawaii Honeymoon Registry
When Jenny Johnson and John Ericson got married, they didn't bother registering with the traditional registries. They already lived together, owned a home, and had the household items they needed.
Instead, Jenny and John created a honeymoon registry and received "pieces of their honeymoon" as wedding gifts. It was very successfuk!
"It was so much more fun creating a gift registry that included these experiential gifts we would always remember," says Jenny.  "Our honeymoon was filled with fantastic adventures we will never forget, and allowed us to tie these special gifts to our loved ones back home."
Honeymoon registries today are no longer "alternative;" they are now acceptable wedding registries. Honeymoon registries offer the opportunity for families and friends to give the couple something worth remembering for their honeymoon – a "memory to last a lifetime."
The Starwood Hawaii honeymoon registry program offers "wish lists" for all Hawaii resorts, and includes everything from contributions toward your honeymoon stay to romantic dinners for two on the beach, scuba diving, helicopter tours, massages and more.  The program is set up so that gift monies are sent directly to the property where your gifts funds will be waiting for you as a resort credit to book and enjoy your gifts as you wish during your honeymoon stay.
To insure the most successful honeymoon registry possible, it is important that the bride and groom (and their close friends, maid of honor, and best man) let people know that their honeymoon registry exists and to "educate" their family friends about the concept.
The Starwood Hawaii honeymoon registry provides many tools to help create a successful honeymoon registry and to get the word out:
Registry announcement postcards to send to family and friends
Email announcements to send to family and friends
A FREE wedding website tool for you to create a weddings page to share the details of your wedding and honeymoon with your friends and family
An easy-to-use website to for friends and family to view your itemized registry and purchase gifts
Ultimately, you — the bride and groom — need to participate in helping make the honeymoon registry successful. Here a few things you can do to create a successful honeymoon registry.
1. Be Creative. Have fun with your registry. Personalize it by choosing gifts your friends and family know you'll love — include fun items and activities your friends and family can get excited about.
2. Include Gifts In a Variety of Price Ranges. When creating your registry, feature a variety of items in different price ranges. You don't want to leave anyone out or make anyone feel uncomfortable. With a wide variety of price ranges, guests can contribute anywhere from $20 on up – more if they want!
3. Upload Photos and Videos. Upload photos and/or videos of the two of you on your honeymoon registry page and be sure to include a personal note as to why you are using your honeymoon registry!
4. Promote your registry. Don't' be shy! Let everyone know where you are registered. Include registry announcement cards in your engagement letters, shower, and wedding invitations. Advise family members as well as your bridal party of your gift wishes, so that they may be actively involved in communicating directly to your guests. Use email announcements as a follow up close to the wedding date. People DO want to buy you a wedding gift, so you might as well make it as easy for them as possible.
Remember, the more you promote your honeymoon registry, the better your chances of having a successful honeymoon registry. Wouldn't you rather have some fantastic honeymoon experience as your wedding gift rather than a zebra head cookie platter or another turkey baster?

This blog post was written by Nancy Williams, a honeymoon expert for Hawaii. Nancy has helped thousands of newlyweds plan their honeymoons. She is the Director of Business Development  for Honeymoon Wishes, which powers the honeymoon bridal registry for Starwood Hawaii.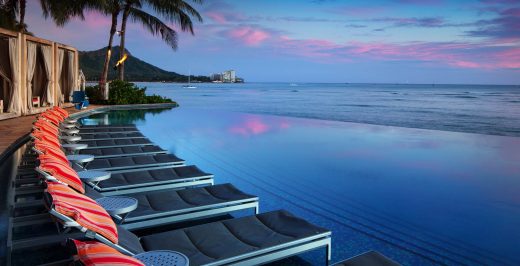 Members enjoy 20% off accommodations, plus 35% off spa and dining at select outlets.
Elevate your senses at our inspiring cliffside oasis, where exhilarating adventures, restorative relaxation, and an ocean views await.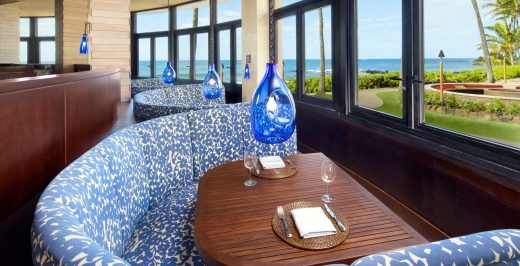 RumFire Poipu Beach will proudly celebrate the Table 53 program's 4th Anniversary in October 2016.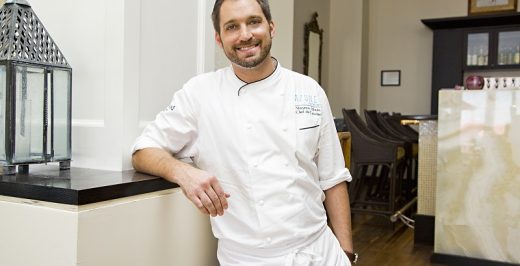 Azure offers the tastiest seafood on the island with an oceanfront ambiance of exquisite relaxation for a captivating dining experience beyond compare.
On the Garden Island, guests will be Walking in a Westin Wonderland at The Westin Princeville Ocean Resort Villas with many seasonal festivities.