Mai Tai Bar Debuts New Classic Cocktail Menu
The Mai Tai Bar at The Royal Hawaiian, A Luxury Collection Resort, debuted a new beverage program that shares a little history of how the Matson Navigation company commissioned Trader Vic in 1953 to create a signature cocktail for the Waikiki hotel.
They now feature seven new and different Mai Tai's on their menu.
Trader Vic's "Royal Mai Tai" remaining the #1 selling cocktail to this day.
A few of the drinks on the new Classic Cocktail Menu are unique to The Royal Hawaiian, too!
Royal Mai Tai – Trader Vics original recipe created for the Royal Hawaiian hotel in 1953
Choco-tai – Made with cacao and kona coffee and a chocolate foam
Ali'I Mai tai – Made with 21-year aged rum, topped with foam and sprayed with the hotel's logo
The Royal Hawaiian also added a fun "Old vs. New" section featuring their "Classic Cocktails with a modern twist."
They're all made utilizing fresh, house-made syrups and flavored foams made from locally-sourced produce.
Refreshing cocktails, light gourmet appetizers and the Mai Tai Bar's iconic beachfront all contribute to leaving you with an exquisite and indelible imprint of our idyllic island lifestyle.
Cheers!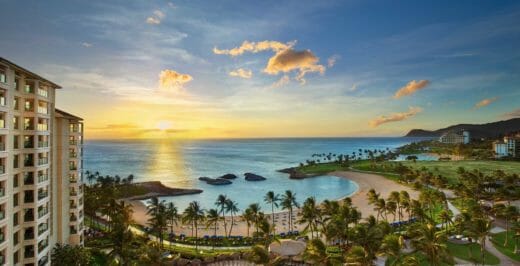 Enjoy 20% off regular rates for stays between March 29 - June 20, 2020.
Re-imagined and revitalized, this iconic pink-hued palace has once again taken its place as Waikiki's grande dame.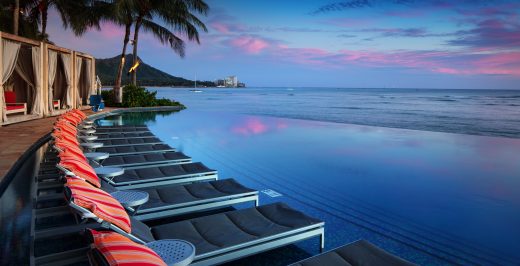 Enter Trudenio Ramirez, Sheraton Waikiki's superstar Mechanic Journeyman.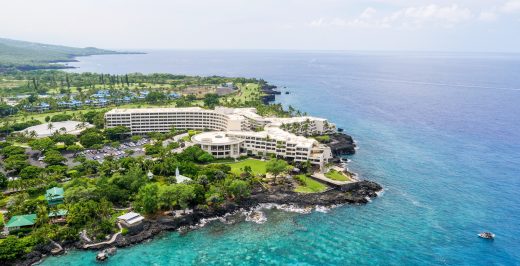 After seeing all buzz online about the low air ticket prices to Hawaii, we did some good 'ole Google searching ourselves, and we were quite surprised at the great deals we found.
That iconic image of a relaxed hotel guest floating effortlessly on the edge of Sheraton Waikiki's ocean front infinity pool, sipping a cocktail and enjoying life.