May Day is Lei Day in Hawaii
May Day is Lei Day In Hawai'i
By Red & Ruth Hawk
May Day is Lei Day in Hawai'i
Garlands of flowers everywhere
All of the colors in the rainbow
Maidens with blossoms in their hair
Flowers that mean we should be happy
Throwing aside our load of cares, oh!
May Day is Lei Day in Hawai'i
May Day is happy day out here!
In late 1927 writer and poet Don Blanding wrote an article in a local paper suggesting that a holiday be created centered around the Hawaiian custom of making and wearing lei.
It was fellow writer Grace Tower Warren who came up with the idea of a holiday on May 1 in conjunction with May Day. She is also responsible for the phrase, "May Day is Lei Day."
The first Lei Day was held on May 1, 1928, and everyone in Honolulu was encouraged to wear lei. Festivities were held downtown with hula, music, lei making demonstrations and exhibits and lei making contests.
The Honolulu Star-Bulletin reported, "lei blossomed on straw and felt hats, lei decorated automobiles, men and women and children wore them draped about their shoulders. In the city Kamehameha's statue extended a garland of maile and plumeria, which fluttered in the wind from its extended hand. Lei recaptured the old spirit of the islands (a love of color and flowers, fragrance, laughter and aloha)."
In 1929, Lei Day was made an official holiday in the territory, a tradition which was interrupted only during the years of World War II, and which continues today.
Hawai`i's profusion of flowers inspired poet Don Blanding to dub the first of May as Lei Day.
Prior to that 1927 designation, the territorial legislature codified official lei to represent each of the eight islands. Years earlier, the Territorial Legislature of Hawai'i adopted official island lei and colors to represent each island: Hawai'i, red, lehua; Maui, pink, lokelani (Maui rose); O'ahu, yellow, 'ilima; Kaua'i, purple, mokihana; Moloka'i, green, kukui; Lāna'i, orange, kauna'oa; Kaho'olawe, gray, hinahina; Ni'ihau, white, pūpū o Ni'ihau.
Nui nā 'ano o ka hana lei 'ana. There are many ways to make a lei.
Kui is the lei making style where flowers are strung using a mänai or lei needle. Flowers commonly used in this method are plumeria, pua kenikeni, pïkake, 'ilima, pakalana, tuberose and many others.
Wili, meaning to wind or twist, is a method where flowers and ferns are bound to a backing by winding hau or raffia fiber to secure them. These lei are often incorrectly referred to as "haku" or "haku lei."
The haku method involves braiding ferns like palapalai or pala'ä and adding flowers in as you braid. Hilo is another style where lä'ï (tï leaf) is braided or twisted. Ferns and other materials may be added.
In Hawaiian, haku lei literally means "weaver of lei," or "lei maker." Lei haku is a lei made in the haku braiding style. Lei worn on the head are lei po'o. Lei worn on the neck are lei 'ä'ï.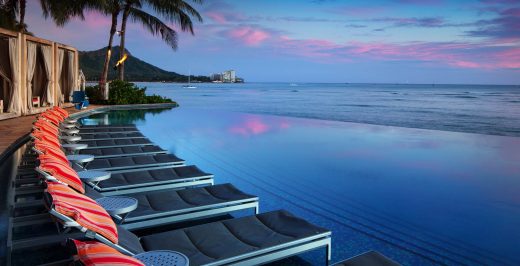 Members enjoy 20% off accommodations, plus 35% off spa and dining at select outlets.
Elevate your senses at our inspiring cliffside oasis, where exhilarating adventures, restorative relaxation, and an ocean views await.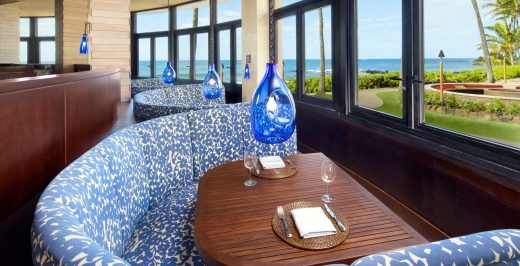 RumFire Poipu Beach will proudly celebrate the Table 53 program's 4th Anniversary in October 2016.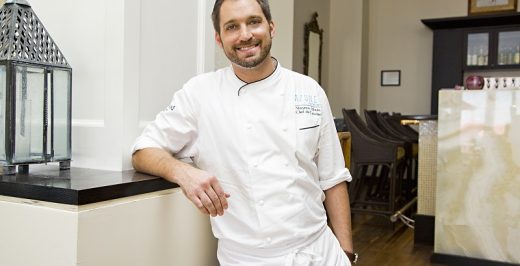 Azure offers the tastiest seafood on the island with an oceanfront ambiance of exquisite relaxation for a captivating dining experience beyond compare.
On the Garden Island, guests will be Walking in a Westin Wonderland at The Westin Princeville Ocean Resort Villas with many seasonal festivities.