More Local Talent and Kristi Yamaguchi's Daughters Join Stellar Line-up for Skating Concert on Ice
A 14-year-old ukulele virtuoso and Kristi Yamaguchi's own daughters have joined the star-studded line-up for Golden  Moment Hawaii, an extraordinary skating concert on ice to benefit early childhood literacy in Hawaii, a project of Yamaguchi's Always Dream Foundation (ADF).
For two shows only, November 20-21 at 7 p.m., the Blaisdell Arena will be frozen over for the first professional skating show in Hawaii in nearly 20 years. Olympic Gold Medalists Yamaguchi and Brian Boitano and a cast of figure skating champions from North America and Japan will take center ice for this once-in-a-lifetime show.
Just added to the line-up are Aidan James, Hawaii's young ukulele master, who will perform an energetic opening number each night; and Yamaguchi's daughters, 11-year-old Keara, who will dance a hula to live music by Na Leo, and 9-year-old Emma, who will skate with Kristi.
Local personality William "Billy V" Van Osdol has just been added as co-host of the Nov. 20 performance, while Producer/Director/Actor Daniel Dae Kim is scheduled to co-host Nov. 21.
Tickets to GOLDEN MOMENT are available at www.ticketmaster.com, charge by phone 800-745-3000, Arena Box Office and all Walmart outlets. Tickets are $50-$100. Group sales are being managed by Hawaii Opera Theatre at (808) 593-2468. More info at www.alwaysdream.org.
GOLDEN MOMENT will showcase the incredible talents of the following professional skaters:
Gold Medalists:           Kristi Yamaguchi (Albertville), Brian Boitano (Calgary), Meryl Davis and Charlie White (Sochi), Shizuka Arakawa (Turin) and Katia Gordeeva (Calgary)
World Champions:      Kurt Browning, Yuka Sato and Miki Ando
National Champions:  Takeshi Honda and Jeremy Abbott
Golden Moment will also feature select skating performances choreographed to live music by Hawaii's own Na Leo and ManoaDNA, as well as an opening performance from the Hawaii Figure Skating Club.
Local sports media personality Francesca Weems will also share her story. Honorary co-chairs include First Lady Dawn Amano-Ige, Mayor Kirk Caldwell, Duane Kurisu and Mitch D'Olier.
"Headlining a Hawaii figure skating show alongside my good friend Kristi Yamaguchi is a first, and being a part of a cast of this caliber for a show that helps local kids is tremendously inspiring," said Brian Boitano.
(GOLDEN MOMENT HAWAII represents the first time a skating show will feature Kristi Yamaguchi [only Japanese-American Gold Medalist] and Shizuka Arakawa [Japan's only female Gold Medalist] together on ice.)
"I have always felt a special connection to Hawaii and I have many fond memories when our skating tour performed at the Blaisdell. When my Always Dream Foundation was looking to expand, Hawaii was my first choice, it's my second home." Yamaguchi said.
"We want to support underserved schools and provide kindergarten classrooms with 21st century technology, including e-tablets and digital books along with an award-winning parent engagement program. We can be the key to unlocking future academic success and realizing life potential."
Net proceeds from this year's Golden Moment concert on ice will remain in Hawaii and support additional Title 1 schools throughout the state. Sheraton Waikiki is a proud sponsor of this event
"I'm thrilled to bring back a family friendly skating show to Hawaii, especially one that is serving as a platform to raise both funds and awareness for early childhood literacy.
It takes a village to pull off an event of this magnitude, so I extend special thanks to our Presenting Sponsors, First Hawaiian Bank, Ward Village and Matson, along with our travel partners, Starwood Hotels and Hawaiian Airlines," Yamaguchi added.
Always Dream Foundation in Hawaii
An accomplished children's book author and mother of two, Yamaguchi's passion for reading ignited the Always Dream Foundation's commitment to early childhood literacy. Several years ago, Kristi decided to narrow its focus to have a greater impact, launching Always Reading in California as a core program to connect children with e-books and technology.
In 2014, ADF formed a partnership with Hawaii P-20, and expanded the Always Reading program to Hawaii to support the state's Title 1 public schools, beginning with Kalihi Kai and Linapuni Elementary Schools.
As part of GOLDEN MOMENT HAWAII, kindergarten students from both schools will participate in a reading incentive program, committing to reading with their parents for up to 500 minutes during the months of October and November. All those who complete the program will be provided up to (3) tickets to attend the show for free.
Early Childhood Literacy in Hawaii
According to Hawaii State Department of Education's State Summary of Schools Report, in 2013-14 only 65 percent of Hawaii 3rd graders were reading proficient. The National Research Council estimates that "academic success, as defined by high school graduation, can be predicted…by reading skill at the end of 3rd grade.
Students who are not at least modestly skilled readers by that time are unlikely to graduate from high school." Hawaii P-20 Executive Director Karen Lee put it another way: "Up until the end of 3rd grade, most children are learning to read. Beginning 4th grade, they are reading to learn."
About Hawaii P-20
Hawaii P-20 Partnerships for Education is a statewide collaboration led by the Executive Office on Early Learning, Hawaii Department of Education and the University of Hawaii System with the goal of improving educational outcomes for Hawaii. Hawai'i P-20 works to strengthen the education pipeline from early childhood through higher education to achieve college and career success for all Hawai'i's students.
The goal of Hawaii P-20 is for 55 percent of Hawaii's working age adults to have a two- or four- year college degree by the year 2025. One of the ways Hawaii P-20 seeks to achieve this by having all children reading at grade level by third grade.
About Always Dream Foundation
Olympic Gold Medalist Kristi Yamaguchi founded the Always Dream Foundation in the San Francisco Bay Area in 1996. Its mission is to inspire underserved children to reach for their dreams through innovative reading programs and by advancing the cause of early childhood literacy.
ADF's Always Reading literacy program combines technology with books to raise literacy skills and increase overall academic success and life potential. It also inspires children to "dream big" by engaging families with community events and serving as an advocate, highlighting the importance of early childhood literacy. More at www.alwaysdream.org.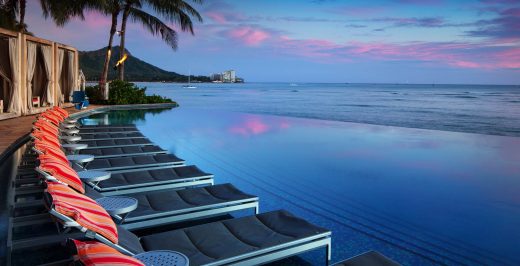 Members enjoy 20% off accommodations, plus 35% off spa and dining at select outlets.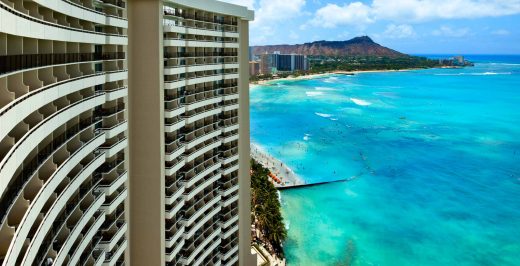 Enjoy tasteful, modern Hawaiian comfort in the heart of Waikiki, with two pools and a spa steps from the beach, shopping, and nightlife.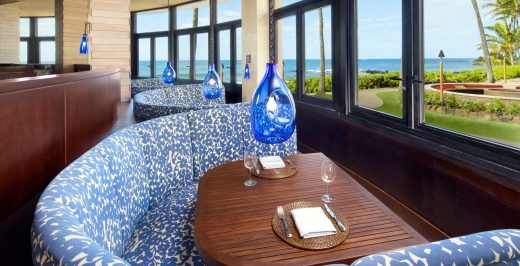 RumFire Poipu Beach will proudly celebrate the Table 53 program's 4th Anniversary in October 2016.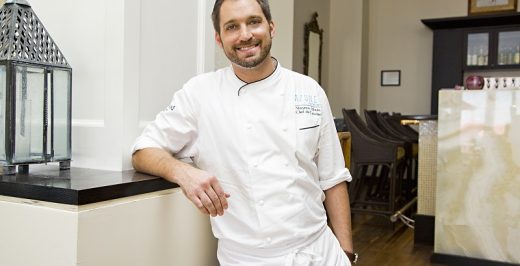 Azure offers the tastiest seafood on the island with an oceanfront ambiance of exquisite relaxation for a captivating dining experience beyond compare.
On the Garden Island, guests will be Walking in a Westin Wonderland at The Westin Princeville Ocean Resort Villas with many seasonal festivities.