Here are excerpts from Suburban Faux-Pas's blog post highlighting her visit to Hawaii. To view full blog post click here.
Hawaii has always been one of those destinations that I assumed I'd never visit until I was celebrating a 20, 30 or 40-year anniversary with Adam. We certainly didn't have the funds to visit for our honeymoon and the concept of a beach getaway during winter has only really become a reality for us in the past few years. After some back and forth on where we wanted to visit in 2017, it kept coming up in discussions over and over until we finally decided we'd just have to pull the trigger and go!
A car rental was a must for our stay as we knew we wanted to visit the North Shore, remote beaches and get to explore the island. I do suggest booking this as far in advance as possible – prices rose steeply as we waited too long unlike other destinations in the US where we find the prices remain quite steady.
Where To Stay
Deciding where to stay in Oahu can be tricky. As much as we craved a more quiet, peaceful scenario, we also craved modern conveniences and easy to reach beaches so we opted for Waikiki. We spent our first 3 nights at the Royal Hawaiian (aka the Pink Palace) and were thoroughly impressed.
From there, we moved a few properties down to the Moana Surfrider, A Westin Resort & Spa. A legendary landmark, the Moana Surfrider was actually one of the first resorts to open in Waikiki (since 1901!) and has been a legend ever since. I couldn't help but get giddy at the first sight of the covered veranda and rocking chairs as you approach the entrance to the hotel – it's the dreamiest welcome. The sweeping staircase in the entrance evokes a coastal vibe which is super refreshing and so welcoming!

We spent our mornings sipping coffee and sitting beachside as the people watching on and off the beach is unlike anything we'd seen before. A true treat for us was afternoon of tea at the Veranda at Beachhouse. Jasmine tea in one hand and champagne in the other – I don't think anything else really screams vacation quite like that! The sandwiches were delightful, scones super tasty but my favourite part was the fresh fruit bowl served at the end with Greek yogurt. That was definitely worth breaking the dairy free diet for 😉 It was honestly the dreamiest setting to soak up the sights – highly, highly recommend.
If you followed along on Instagram stories, you probably saw that we were lucky enough to stay in one of the Tower Front Ocean suites with a view like no other – Waikiki Beach. The sweeping balcony made for the most incredible people (and surf!) watching. Did I also mention it came with his and her sinks, a living room, two balconies and the comfiest bed?
Another must-do while visiting the property? A visit to the Moana Lani Spa! We were treated to a couples massage and after a day of surfing – it couldn't have come at a better time. What blew us away was the open concept of the spa with large windows open to the beach. I'll take the sound of waves crashing onto the beach any over some of the mediation tracks you have to listen to! As for services, I opted for the Heavenly Spa Signature Massage and judging by the fact that I was snoring at the end of the service – Adam can assure it was certainly worth it 😉 With a great location, stunning décor, friendly staff and one heck of a spa – we definitely recommend a stay at the Moana Surfrider, A Westin Resort & for your visit to Oahu.
The balconies all over the property make for perfect people watching!
What to Do
Surfing: There certainly was no shortage of activities to keep us occupied while we were on the island. A bucket list item for myself was to try surfing. We spent an afternoon in lessons and were impressed with how easy and fun it was! We'd recommend finding a spot in Waikiki Beach – we opted for Faith Surf School – where the water isn't super deep and the waves are easy for beginners.
Snorkeling: A must do in Hawaii! We scoured a few guides prior to visiting and found our favourite spots to be Kahe Beach Park, Makua Beach and Sharks Cove.
North Shore: Since we were situated in Waikiki, we were eager to get out and explore the island. We opted to spend a day in the North Shore area and it was definitely worth the visit. With food trucks, cute shops, shaved ice, people watching and more – it was a great experience. PS keep an eye out for the infamous swing by the water (see below) while in the area!
Beach Hopping: I couldn't imagine visiting Oahu without a car. It seemed like everyday we were hopping in our car to catch a sunset on another part of the island or scoping out a different beach. Some of our favourite sports were Lanikai Point, Waimea Bay Beach Park and Hanauma Bay.
Cafés, Treats, Etc. 
 Wow Wow Lemonade: I got hooked on their frozen limeade during our trip! It's super tasty and sweetened with cane sugar. I also loved their acai bowls which were made with almond milk and gluten free granola – woo hoo!
Olive & Oliver Café: A must do in Waikiki Beach. This coffee shop is the cutest and the attached boutique has some adorable finds!
Leonard's Bakery: Malasadas are a must in Hawaii and nobody does it quite like these guys! Expect a line but when each order is made fresh and served toasty in a bright pink box, you know it's worth it!
Hope you guys liked our personal take on Oahu. Stay tuned for our Maui travel guide coming soon!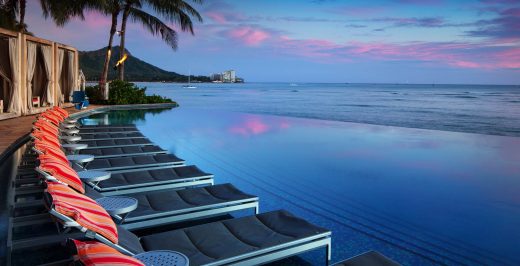 Members enjoy 20% off accommodations, plus 35% off spa and dining at select outlets.
Re-imagined and revitalized, this iconic pink-hued palace has once again taken its place as Waikiki's grande dame.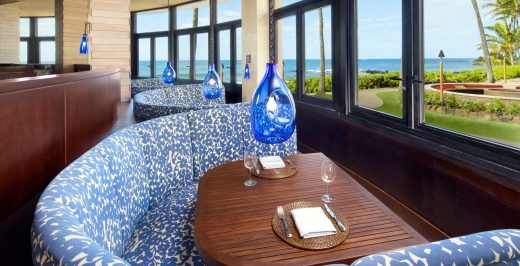 RumFire Poipu Beach will proudly celebrate the Table 53 program's 4th Anniversary in October 2016.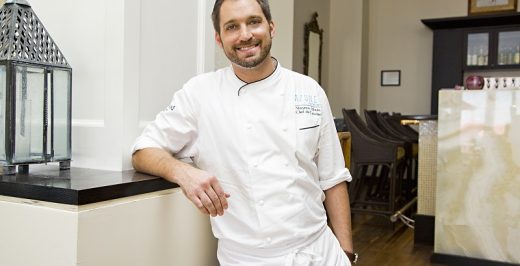 Azure offers the tastiest seafood on the island with an oceanfront ambiance of exquisite relaxation for a captivating dining experience beyond compare.
On the Garden Island, guests will be Walking in a Westin Wonderland at The Westin Princeville Ocean Resort Villas with many seasonal festivities.