Rays on the Bay Earns Wine Spectator Award in 2016!
Rays on the Bay
 has been honored for its outstanding wine program in
Wine Spectator's
 2016 Restaurant Wine List Awards.
The restaurant is being acknowledged among 5 Hawaii island restaurants and 34 restaurants across the state as a top destination for wine lovers.
"We're thrilled to be recognized by Wine Spectator," said Keith Mallini, general manager at Rays on the Bay.
"I have a deep passion for wine and love to be able to showcase so many quality, hand-crafted selections from across the globe. Pairing these wines in harmony with our Big Island coastal cuisine is an important aspect that makes Rays unique – providing an enhanced dining experience for our hotel guests and local residents alike."
Serving over 100 different wines by the bottle and 18 by the glass, Ray's on the Bay offers discerning diners the option to choose from a curated array of varietals and blends – both unique and familiar.
Volcanic wines are a focal point on the wine list, showcasing vineyards across the globe that are located on volcanic soils and produce some of the most incredible wines on earth.
"I wanted our wine program to mirror our cuisine – with a connection to the land…" states Mallini.
With the Sheraton Kona Resort and Spa being located atop lava cliffs and Big island being home to 5 volcanos, the match was perfect.
Wine Spectator began its program to recognize the world's best wine lists in 1981.
There are three levels: the Award of Excellence, the Best of Award of Excellence and the Grand Award—with 2,414; 1,093; and 88 winners this year in each respective category.
Seven of the Grand Award winners are first timers. Rays on the Bay has won the Award for Excellence.
The Award of Excellence recognizes restaurants whose wine lists feature a well-chosen assortment of quality producers along with a thematic match to the menu in both price and style.
Rays on the Bay is Hawaiʻi Island's premier dining and manta ray viewing experience.
Situated within the Sheraton Kona overlooking the dramatic lava rock coastline, Rays features handcrafted cocktails, fine volcanic wines and sustainable Big Island cuisine sourced straight from the farm and ocean.
The ever-evolving menu combines the rich flavors of Kona coffee, paakai (sea salt), haupia (coconut) and an exotic selection of Hawaiian fruits and vegetables with a sophisticated, open-air atmosphere offering romantic sunsets, live musical entertainment and nightly manta ray viewing.
Dinner is served from 5:30 to 9:30 p.m., with a late night menu and bar open until 11 p.m.
Rays offers its Ulu Room private dining lounge, reserved for private parties with a $500 food and beverage minimum.
To make a reservation, call (808) 930-4949 or email visit raysonthebay.com.
For more information and a full menu, click here.
Follow on Instagram, @raysonthebaykona, and "like" on Facebook at facebook.com/raysonthebay.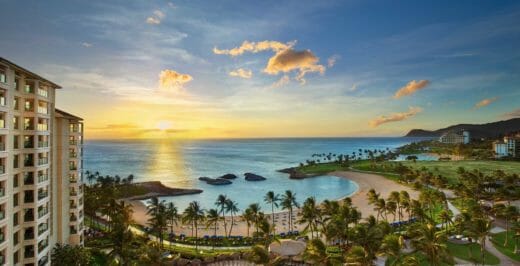 Enjoy 20% off regular rates for stays between March 29 - June 20, 2020.
Discover our Keauhou Bay resort, where land and sea adventures immerse you in the culture of Keauhou, the birthplace of King Kamehameha III.
The 2016 version of the sculptures are known as "Snowmen on Vacation," according to Jill Harris, one of two Sandsational sculptors.
Starwood Hotels and Resorts Hawaii is committed to giving back to our local community through raising funds to support local charities.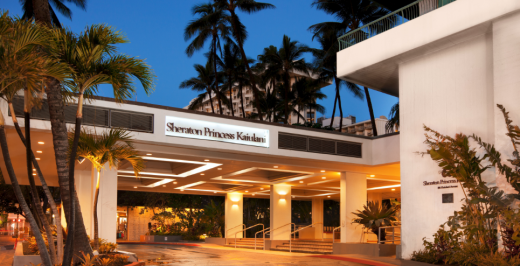 On June 11, 1955 conch shells were blown at exactly twelve noon to mark the grand opening of the newest hotel in Waikiki, the Princess Kaiulani.