This Halloween season, do you have what it takes to enter the Sheraton Princess Kaiulani Circus Freak Show?
Hawaii is known for its crystal blue water, colorful sunsets, and amazing people.
But don't let that fool you- there is a dark side to this paradise that awaits travelers and locals alike.
There are many myths and legends about the sacred lands of Hawaii that many people still believe in.
One such legend tells of the stories of the Night Marchers.
The Night Marchers are spirits of ancient Hawaiian Warriors.
When you hear the sound of drums, or see torches in a single file line it is known that Night Marchers are close.
It is an evil omen to look at the Night Marchers, so to protect yourself you must lie face down on the ground as a sign of respect.
People also believe that whistling at night will call the Night Marchers.
Come and see if we have any Night Marchers roaming around this Halloween weekend as the Sheraton Princess Kaiulani gears up for its annual SPOOKTACULAR Halloween Haunted House!
All those brave enough are welcome to experience the circus freak show from October 28-30 from 5pm-8pm and October 31 from 5pm-9pm.
$5 donations for admission are encouraged with all proceeds going to Aloha United Way.
Receive nightly resort credit on your next Hawaiian vacation. Choose from participating resorts on Kauai, Oahu, Maui and the Big Island.
Fascinating cultural offerings, extravagant shopping, delectable dining, and lively nightlife – all just steps from Waikiki Beach.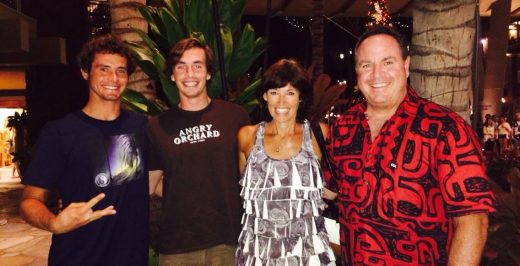 Brad Logsdon has been named complex director of sales and marketing for Sheraton Waikiki and Starwood Hotels & Resorts in Waikiki, as announced by Kelly Sanders, area managing director.
This wish rallied support from more than 40 volunteers who helped bring a fairytale script to life.
The evening was a historical, captivating journey in time that included special moments in the history of the Pink Palace.