Reminiscing at the Sheraton Princess Kaiulani
General Manager Fred Orr recently had the opportunity to host a very special group of ladies for lunch at the Sheraton Princess Kaiulani Hotel.
The invitation was extended to a group former Sheraton employees all of whom he had the pleasure of working with throughout his career.
Since retired, these ladies were once pillars at various hotel properties in Waikiki.
From Front Office Managers to Administrative and Executive Assistants to the General Managers, they all played key roles in daily hotel operations for many years.
As Mr. Orr's guests of honor, the group shared memories and laughs as they enjoyed a poolside lunch at the Splash Bar & Bento.
Throughout his near 50 year career, Mr. Orr worked with each of the ladies at different times and at a number of different properties as far back as 1968.
The group was grateful to be able to reconnect and reminisce after all these years.
It also gave Mr. Orr a chance to show his appreciation for all of the hard work these ladies put in during their time with the company.
Mr. Orr hopes to stay in touch with the group and looks forward to getting together with them more often as they will always be a part of our Starwood Waikiki Ohana!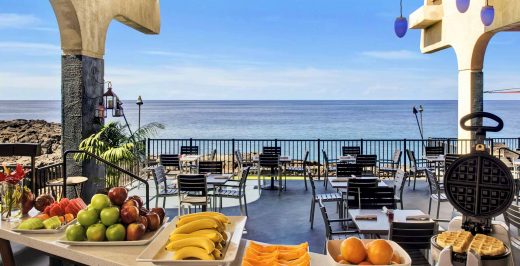 Enjoy daily breakfast for two at participating resorts on Kauai, Oahu, Maui and the Big Island.
Fascinating cultural offerings, extravagant shopping, delectable dining, and lively nightlife – all just steps from Waikiki Beach.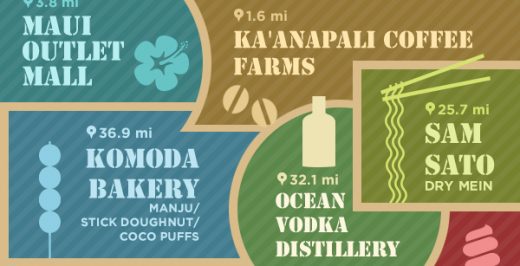 We polled some of our Starwood Hawaii resort team members to find out some of their favorite places to hang out.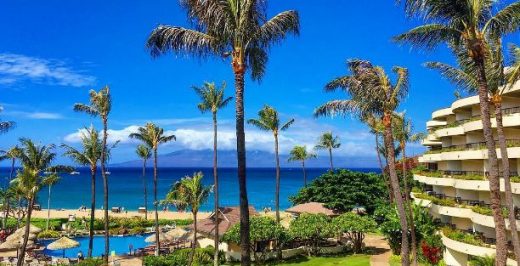 This week's top guest social pics feature the stunning views from guest room balconies.
The Splash Bar at the Sheraton Princess Kaiulani Hotel recently launched it's new menu and we're loving everything about it.