Royal Hawaiian Hiuwai – Friday, October 14th
Each Friday, Hiu Wai, a traditional Hawaiian sunrise ceremony, takes place besides the ocean.
Guests of The Royal Hawaiian, a Luxury Collection Resort, are encouraged to immerse themselves in the healing waters of Waikiki.
The ceremony begins with traditional Hawaiian chants as participants line up along the seashore.
We welcome and encourage our guests to wade into the ocean immersing themselves into the calm, beautiful morning water.
At their own pace, participants return to shore and join together welcoming the new day with a Hawaiian chant.
This experience is intended to cleanse the body, mind, and spirit helping participants focus their mind toward a greater future.
With the dawning of the sun and accompanied by a Hawaiian chant, the ceremony provides an opportunity to imbue your life with renewed vitality, life and happiness.
Here are pictures from Friday morning, October 14th.
Receive nightly resort credit on your next Hawaiian vacation. Choose from participating resorts on Kauai, Oahu, Maui and the Big Island.
Re-imagined and revitalized, this iconic pink-hued palace has once again taken its place as Waikiki's grande dame.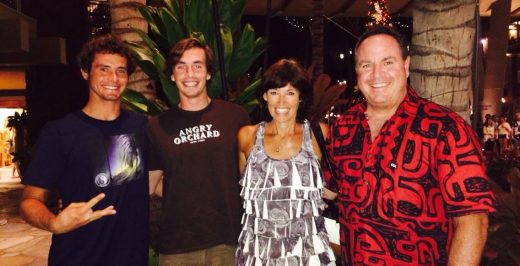 Brad Logsdon has been named complex director of sales and marketing for Sheraton Waikiki and Starwood Hotels & Resorts in Waikiki, as announced by Kelly Sanders, area managing director.
This wish rallied support from more than 40 volunteers who helped bring a fairytale script to life.
The evening was a historical, captivating journey in time that included special moments in the history of the Pink Palace.