Sheraton Princess Kaiulani Presents the Return of A Magical Fairytale Winter Wonderland of Edible Artistry for the Holidays
By popular demand of the local community, Sheraton Princess Kaiulani Hotel will continue the showcase of an extraordinary edible Gingerbread Village themed "From Hawaii to the World, a Fairytale Christmas" by Executive Chef Ralf Bauer.
The well-liked Gingerbread Village will be displayed from November 27 through the first week of January in the Main Lobby near hotel's Pikake Terrace Restaurant.  Guests and kama'aina are invited to view the enchanting Gingerbread Village made from gingerbread and other sweet treats.
Executive Chef Bauer started the tradition of constructing an artistic Gingerbread Village almost 20 years ago to celebrate the holiday season.  Each year since its inception, Chef Bauer's creative appetite continues to grow along with the Gingerbread Village's size.
This year's edible focal piece is considered the largest structure Chef Bauer has ever created using gingerbread.  He will be paying tribute to the Neuschwanstein Castle located in Germany, built in 1869 and known to be one of the most iconic castles in Europe.
The reconstructed gingerbread castle will measure over 10 feet long and stand over six feet tall.  The award-winning Gingerbread Village's assembly team will include Pantry Chef Amie Tungpalan, Executive Sous Chef John Hightower and the hotel's Engineering Department all led by Executive Chef Bauer.
Over 800 hours will be spent by the dynamic team in designing, constructing and assembling the Gingerbread Village.  The final masterpiece will feature a two-level village measuring approximately 12 feet long and over 20 feet in height.  This village will be displayed at a new location near the hotel's Pikake Terrace Restaurant.
The team will use over 140 pounds of dark chocolate, 80 pounds of white chocolate, 80 sheets of gingerbread, and 300 pounds of icing to create this magnificent winter village.

Due to Neuschwanstein Castle's intricate design and detail, the featured structure will be a massive undertaking by Chef Bauer and his team.
"I personally visited the castle and it's just a tremendous building both in size and its detailed beauty," said Chef Bauer.  "When you see the castle, it feels as though you've entered into a different world."   In addition to this year's featured Neuschwanstein Castle, the Gingerbread Village will also include annual favorites such as Hawaii's iconic Aloha Tower and Kawaihao Mission Church, Eiffel Tower, medieval churches, bell towers, train stations, and a cable car.
Sheraton Princess Kaiulani won "Orbitz Best Decked Out Holiday Hotel" in 2009 specifically for the  Gingerbread Village.  For more information, please call Sheraton Princess Ka'iulani at 808-922-5811 or visit www.princess-kauilani.com.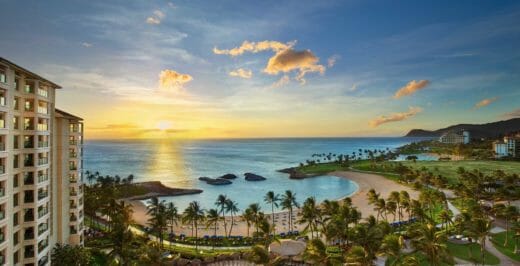 Enjoy 20% off regular rates for stays between March 29 - June 20, 2020.
Fascinating cultural offerings, extravagant shopping, delectable dining, and lively nightlife – all just steps from Waikiki Beach.
The 2016 version of the sculptures are known as "Snowmen on Vacation," according to Jill Harris, one of two Sandsational sculptors.
Starwood Hotels and Resorts Hawaii is committed to giving back to our local community through raising funds to support local charities.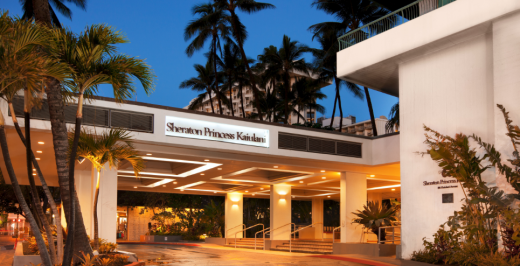 On June 11, 1955 conch shells were blown at exactly twelve noon to mark the grand opening of the newest hotel in Waikiki, the Princess Kaiulani.