Sheraton Princess Kaiulani's Pineapple Cutting Demonstration is Back!
Rarely found on the mainland, Hawaii's year-round climate provides the perfect environment for growing delicious tropical fruits.
Throughout the month of July, we'll introduce you to a variety of fruits starting with the famous pineapple.
At the Sheraton Princess Kaiulani, the once popular Pineapple Cutting Demonstration that garnered much attention in the past years is now being reintroduced to guests.
Located in the lobby near between Pikake Terrace and Splash Bar, is the demonstration table decorated with Maui Gold pineapples that are cut to size for guests to taste.
The pineapple fruit has long been a favorite fruit to the Islands of Hawaii as it has been a symbol of friendship.
Chef Kirksey, Executive Sous Chef, explains, "The Pineapple Demonstration held at the hotel allows guests to better understand the fruit's history and how to cut it."

According to Chef Kirksey, the pineapple can have two different tastes depending on how you slice it. "Near the bottom of the pineapple is the sweetest because the most sugar is stored in this area, whereas the top of the pineapple is usually sour."
Wanna, one of the demonstrators, cuts the pineapple length-wise to allow guests to savor both the sweet and sour ends of the pineapple.
"Guests really enjoy the full favor of the pineapple when I cut it this way."
To further enjoy the refreshing taste of pineapples, Pikake Terrace is the place to be, as they are offered in both the breakfast and dinner buffets.
The "Juicy Lani", the Hawaiian version of the Jucy Lucy, at the Splash Bar and Bento also features this delightful fruit.
The Pineapple Demonstration is available every Monday, Wednesday, and Friday at 2-3pm.
Breakfast 6:00 am – 11:00 am | $24.50 per Adult / $12.25 per Child (5-12yrs old)
Dinner 5:30 pm – 9:00 pm | $42.00 per Adult / $21.00 per Child (5-12 yrs old)
Hours: 11:00 am – 9:30 pm
Daily Happy Hour: 4:00pm-6:00pm
Late Night Happy Hour: 9:00pm-11:00pm
Do you have pictures or stories of your favorite Hawaiian tropical fruits, menu items or drinks? Let us know!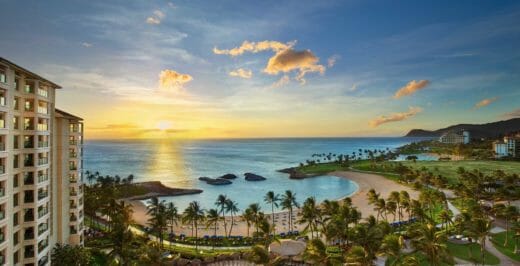 Enjoy 20% off regular rates for stays between March 29 - June 20, 2020.
Fascinating cultural offerings, extravagant shopping, delectable dining, and lively nightlife – all just steps from Waikiki Beach.
The 2016 version of the sculptures are known as "Snowmen on Vacation," according to Jill Harris, one of two Sandsational sculptors.
Starwood Hotels and Resorts Hawaii is committed to giving back to our local community through raising funds to support local charities.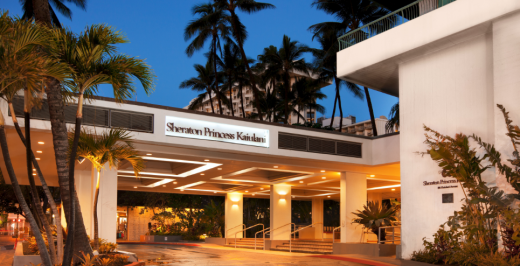 On June 11, 1955 conch shells were blown at exactly twelve noon to mark the grand opening of the newest hotel in Waikiki, the Princess Kaiulani.