Sheraton Waikiki to open Helumoa Playground to Public for One Day Only
For nearly 10 years, Sheraton Waikiki's nationally recognized family pool at Helumoa Playground has been solely for guests of both the Sheraton Waikiki and The Royal Hawaiian, a Luxury Collection Resort. But on Sunday, August 27, the pool will open to the public as part of a Family Fun Day fundraiser for the Children's Miracle Network (CMN).  The cost for those who are not hotel guests that day is $20 for adults and $5 for children.
From 8 a.m. to 8 p.m. that day, the hotel is offering a variety of family-friendly activities near the pool such as visits by popular children's character mascots, a rubber ducky race down the Helumoa slide, as well as a silent auction with proceeds going to the CMN. The Playground features two fresh water swimming pools, a 15-foot high by 70-foot long water slide, a staging area for outdoor functions, two large whirlpools with sweeping views of Waikiki Beach, an interactive fountain area for kids, fun and creative food and beverage, 10 cabanas, chaise water sunning benches, and a pool hut where guests may borrow towels and purchase pool goods including sun products, inflatable floatation devices and toys. Families may reserve cabanas and pool chairs at Helumoa on August 27, with a portion of the proceeds going to CMN. More information about the day can be found on the Sheraton Waikiki Events Page.
Kapi'olani Medical Center for Women & Children is the state's only specialty care facility for women and children. It's also the state's only Children's Miracle Network hospital providing world-class care for every patient, regardless of their ability to pay. Kapi'olani Medical Center helps thousands of keiki each year, whether they're battling diseases, suffered a traumatic injury, or require constant care because they're medically fragile.
The pool, along with the Sheraton Waikiki's Infinity Edge Pool, were recently named collectively as the third best hotel pool in the United States by readers of USA Today in its 2017 10best Readers' Choice Travel Awards. Sheraton Waikiki's pools finished at No. 5 and No. 8, respectively in 2016 and 2015.
For those attending the Family Fun Day at Helumoa Playground on August 27, Sheraton Waikiki is offering a special parking rate of $13 for self-park, and $15 for valet. The hotel is also offering kamaaina rates starting at $199 per night for the August 25-27 weekend; rates include daily resort charge and self-parking for one car. Rates based on availability and guests need to show proof of Hawaii residency at check in. To reserve a room, call Sheraton Waikiki at (808) 922-4422.
Receive nightly resort credit on your next Hawaiian vacation. Choose from participating resorts on Kauai, Oahu, Maui and the Big Island.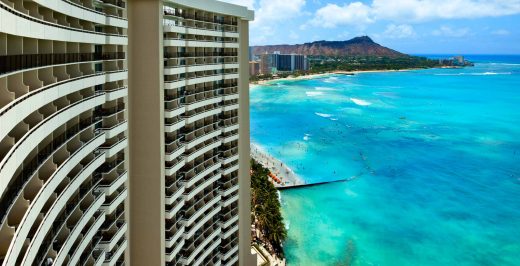 Enjoy tasteful, modern Hawaiian comfort in the heart of Waikiki, with two pools and a spa steps from the beach, shopping, and nightlife.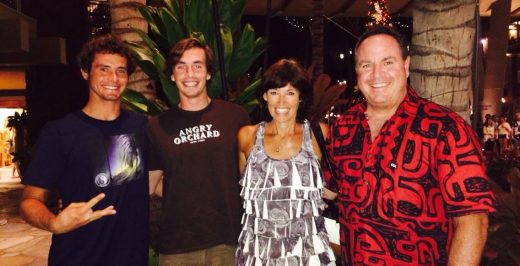 Brad Logsdon has been named complex director of sales and marketing for Sheraton Waikiki and Starwood Hotels & Resorts in Waikiki, as announced by Kelly Sanders, area managing director.
This wish rallied support from more than 40 volunteers who helped bring a fairytale script to life.
The evening was a historical, captivating journey in time that included special moments in the history of the Pink Palace.