Skating by the Sea, a Ka'anapali Holiday / The Westin Ka'anapali Ocean Resort Villas
The Westin Ka'anapali Ocean Resort Villas
in Maui, Hawaii continues its timeless holiday tradition for the third consecutive year by presenting ice skating in the tropics.
Open to resort guests, island visitors and local residents, this exciting activity and more await all this festive season.
The first amongst resorts in Hawaii to offer this unique holiday experience, the four diamond beachfront resort has unveiled "Skating By The Sea, A Ka'anapali Holiday", transforming its outdoor South Lobby Lawn into a holiday escape complete with a 1,800 square feet hybrid ice skating rink with magnificent views of the warm Pacific and frolicking humpback whales.
Holiday makers will be treated to an extraordinary experience with whimsical winter touches amidst a tropical setting.
According to the resort's general manager Angela Nolan, the skating rink will comfortably hold up to 25 persons.
"This unique idea was introduced in 2012, in partnership with BH Skating International, a company that had also created similar skating rink experiences in the past at W Westwood in Los Angeles and W Scottsdale in Arizona," said Nolan.
"The rink's surface is made with a synthetic polymer and finished with a natural glide for a real ice feel, allowing the use of ice skates. This is an environmentally sound alternative to real ice as it doesn't need refrigeration units, generators or electricity," she further elaborated.
Open to hotel guests and non-guests alike, there is a $15 fee for 30 (thirty) minutes access to the rink which includes skate rental.
The fun-filled activity is open to adults and children ages seven and older (minimum height of 42 inches).
Dates: Daily, now to January 3, 2015
Time: 4:00pm – 9:00pm
Venue: South Lobby Lawn, The Westin Ka'anapali Ocean Resort Villas
Price: $15 for 30 minutes (inclusive of skate rental)
Other year-end festivities include superb meals on Christmas Eve, Christmas Day and New Year's Eve at Ocean Pool Bar and Pulehu, an Italian Grill.
A New Year's Eve party is also offered at Pailolo Bar & Grill, with music, dancing and midnight toast to welcome 2015!
Children too will have their share of holiday fun with activities such as Elf Villa Visit the night before Christmas.
Dressed in elf costumes, resort associates will bring milk and cookies as well as Christmas stockings filled with goodies to children in their villa.
They will read a favorite bedtime story before tucking the children in for the night. Parents are recommended to book early as the activity was sold out last year.
On Christmas Day, festivities begin early with Santa Claus making an appearance on the resort's beach.
Arriving on a beautifully decorated outrigger canoe, Santa and his Helpers will join resort guests in the merry-making planned for the day.
Parents planning a night out on their own can book their children at the Westin Kids Club for a fun-filled evening which includes dinner.
Open to children ages 5 to 12 years old, the night camp is offered Tuesday, Wednesday and Thursday evenings from 6:00 pm to 10:00 pm.
Themed nights include Glow Putt Party, S'mores & Swimming as well as Sand Crab Hunting. Charges apply.
For those seeking downtime during the festive holidays, Spa Helani, a Heavenly Spa by Westin at The Westin Ka'anapali Ocean Resort Villas is presenting three gifts of relaxation:
Sparkling Cinnamon Massage (50 minutes) – $125.00 per person
Creamy Caramel Body Wrap & Mini Facial (50 minutes) – $125.00 per person
Couple's Spiced Caramel Pedicure (50 minutes) – $150.00 per couple
For more details on various holiday offerings, visit www.westinkaanapali.com.
For holiday meal reservations, call 808-667-3259; for spa reservations, call 808-662-2644 and for kids club night camp, call 808-667-3254.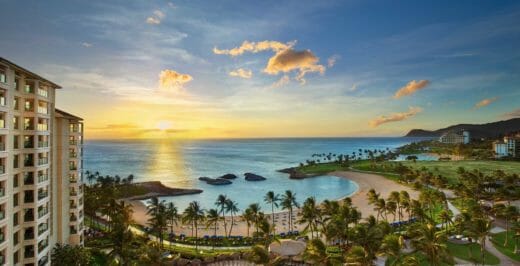 Enjoy 20% off regular rates for stays between March 29 - June 20, 2020.
Vacation residences offering a full complement of amenities and resort services, plus all the comforts of a luxury home.
The 2016 version of the sculptures are known as "Snowmen on Vacation," according to Jill Harris, one of two Sandsational sculptors.
Starwood Hotels and Resorts Hawaii is committed to giving back to our local community through raising funds to support local charities.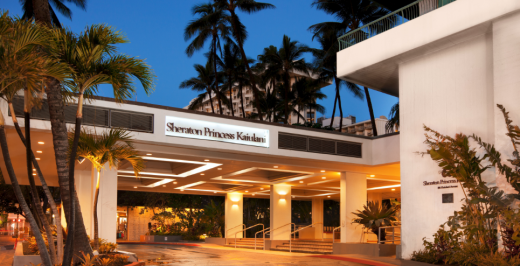 On June 11, 1955 conch shells were blown at exactly twelve noon to mark the grand opening of the newest hotel in Waikiki, the Princess Kaiulani.