Starwood Hawaii Twitter Poll – Sunrise vs. Sunset
A big mahalo to all of our followers for participating in our second Twitter poll!
This round we asked fans to choose their favorite to watch: sunrise vs. sunset.
With over 75% of the vote, sunset is our winner!
Sunsets are a perfect way to end a day in paradise as you take an evening stroll on the beach, lounge poolside, or relax from the comfort of your lanai.
(And you don't have to wake up extra early for it!)
We'd like to share some of our favorite user-generated photos from each island as well as the inside scoop on the best spots to view the sunset.
KAUAI
MAUI
The Westin Maui pool, calm Pacific Ocean, swaying palm trees, and vivid colors of the sunset all in one photo –everything you expect to find in paradise!
If you're staying here, we'd recommend dining at Relish Oceanside for a romantic sunset meal served to your oceanfront table.
The restaurant features fresh island fish, mouthwatering steak, and contemporary cuisine with island inspired flavors.
Other locations for sunset viewing:
BIG ISLAND
The way the sunset reflects off of the ocean has us starry eyed every time.
The glassy mirrored look and the soft ripples of the waves are simply breathtaking.
Other locations for sunset viewing:
OAHU
https://www.instagram.com/p/BIIzBIfj3JF/
We love the range of colors you see during sunset from sky blue to yellow to bright orange. And the best part is that every day brings a different variation of hues.
This shot was taken from the Sheraton Waikiki as the sun sets over the mountains on the west side.
Sheraton Waikiki's new signature pool bar, Edge of Waikiki, is also a great place to grab one of their "Vint-Edge" cocktails and enjoy the sunset and live entertainment.
Other locations for sunset viewing:
Witness the magic for yourself and experience a Hawaiian sunset during your vacation to the islands – pictures simply do not do them justice!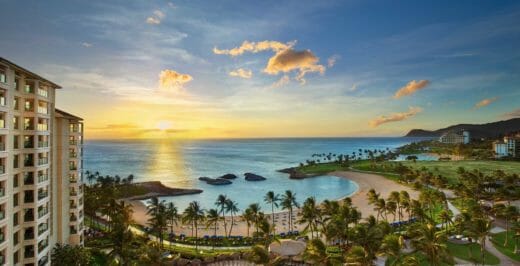 Enjoy 20% off regular rates for stays between March 29 - June 20, 2020.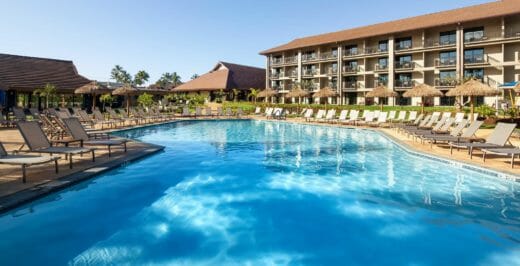 Ideally located on Kauai's south shore in the heart of Poipu Beach, Sheraton Kauai Resort Villas welcomes you to the garden isle and offers you an ideal Hawaiian retreat. Our premium vacation ownership resort features comfortable guest rooms, stylish studios and spacious one- and two-bedroom villa rentals, all of which offer home-like comforts and conveniences.
The 2016 version of the sculptures are known as "Snowmen on Vacation," according to Jill Harris, one of two Sandsational sculptors.
Starwood Hotels and Resorts Hawaii is committed to giving back to our local community through raising funds to support local charities.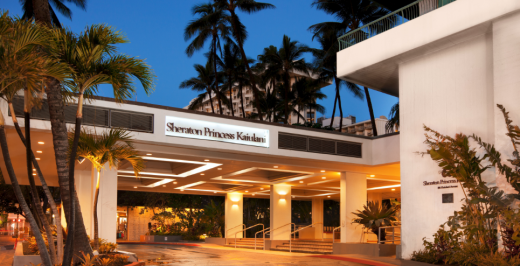 On June 11, 1955 conch shells were blown at exactly twelve noon to mark the grand opening of the newest hotel in Waikiki, the Princess Kaiulani.