Sunday Funday Bubbles on the Edge
Five Reasons why Sunday is the Best Day of the Week
1.  Sleep.  Sunday means you have one last day to sleep in without having to worry about hitting the snooze button before going back to work on Monday.
2.  Sunday Brunch.  While you can eat brunch everyday of the week, especially when you're on vacation, there's something about Sundays that make mimosas and waffles taste so much better.
3.  New Week.  It may be the end of the weekend but it's also the beginning of a new week, an opportunity to start the next week fresh.
4. Relaxation.  There's something about Sunday that makes you want to do nothing else but to sit and relax. All day long.
5.  Sunday Funday is real.  When you're not ready for the weekend to be over and need one last hurrah before Monday, don't fear, there's Sunday Funday!
Now through the end of the summer let us show you why Sunday is truly the best day of the week as we help you extend the weekend just a little bit longer with Sunday Funday Bubbles on the Edge of Waikiki at Sheraton Waikiki.  After you've slept in and eaten your Sunday Brunch, saunter down to the Edge of Waikiki to relax with live music, an ocean view and bubbly drink in hand.  Now that's the perfect way to start a new week!
Ready to upgrade your Sunday Funday? Join us every Sunday this summer from 1 – 4 pm. Learn more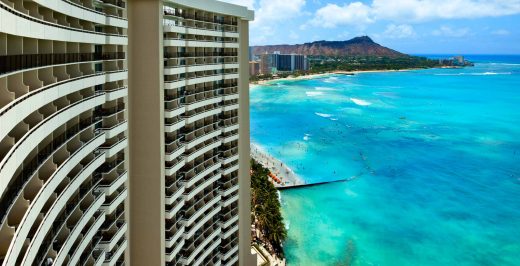 Enjoy tasteful, modern Hawaiian comfort in the heart of Waikiki, with two pools and a spa steps from the beach, shopping, and nightlife.
Pastry Chef Nanako Perez Nava and her team at the Moana Surfrider, A Westin Resort & Spa are planning another edible Christmas display.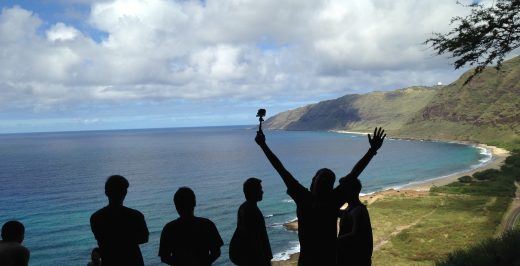 If you're itching to do something besides the typical tourist activities and you're up for the challenge, take on one (or all!) of these hikes.
The perfect place to enjoy a sumptuous brunch or dinner buffet with the family on Christmas!