The Cure for Island Fever
The Westin Princeville Ocean Resort Villas announces a new guest activity presented by the resort's FUN team.
Entitled "The Cure for Island Fever," participants race against the clock to solve a series of puzzles in order to find the answer to a riddle.

The premise for the game is: 
You've wandered into The Doctor's lab, where he has just found a cure for "Island Fever."
The cure has been locked away in a safe place, and it's your mission to find it. Follow the clues. Find the cure.
"The Cure for Island Fever" is currently available exclusively for registered Westin Princeville guests by reservation.
Held each Monday, Wednesday, Saturday and Sunday, the activity is recommended for ages 12 and older, and groups of four to six participants.
The cost is $10 per person.
For more information about The Westin Princeville Ocean Resort Villas, visit www.westinprinceville.com.
Elevate your senses at our inspiring cliffside oasis, where exhilarating adventures, restorative relaxation, and an ocean views await.
Pastry Chef Nanako Perez Nava and her team at the Moana Surfrider, A Westin Resort & Spa are planning another edible Christmas display.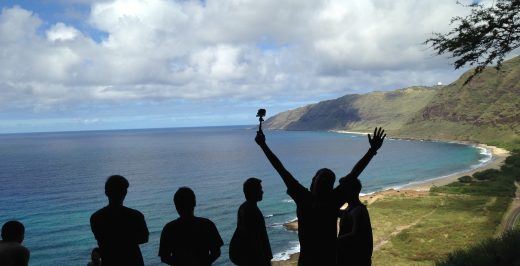 If you're itching to do something besides the typical tourist activities and you're up for the challenge, take on one (or all!) of these hikes.
The perfect place to enjoy a sumptuous brunch or dinner buffet with the family on Christmas!