The Most Delicious Week of the Year
Restaurant Week Hawaii is a seven day celebration of the cuisine scene in Hawaii.
From fine dining to fast-food, participating restaurants will feature special menu items, promotions and discounts.
Diners can sample Hawaii's newest restaurants, dine at old favorites and taste a variety of exceptional dishes now being prepared by Hawaii's chefs using locally grown produce.
Restaurant Week is a reminder that Hawaii is a culinary destination with top chefs, farm to table dining, wonderful wine and a lot more to discover and explore.
The goal of Restaurant Week Hawaii is to realize a vision of an advanced culinary campus—the Culinary Institute of the Pacific at Diamond Head. Graduates of Hawaii's first four-year culinary program will go on to serve Hawaii's restaurant and hospitality industry and ultimately the greater community.
A portion of the proceeds from Restaurant Week Hawaii will support the Culinary Institute of the Pacific at Diamond Head.
Realizing a vision to build a world-class institute that sets a new standard for culinary education,
Creating a strong and viable workforce for Hawaii's future,
Blending state-of-the art technology with cuisines from the east and west,
Combining leading edge business models with lessons from those who came before us,
Opening doors and changing lives of students who dream.
-The Culinary Institute of the Pacific at Diamond Head
Azure Restaurant
Restaurant Week Hawaii Menu
Sneak Peak
Fall/ winter
$65 Plus tax and Gratuity
1st Course
Kampachi Sashimi
Big Island Salad, Soy Vinaigrette, Japanese horseradish
2nd course
Roasted Winter Squash Soup
Kona Lobster, Cauliflower Panna cotta, Pumpkin seed gremulata
3rd Course
Grilled Kauai Prawns
Waimanalo Rocket, Apple Pear, Marcona almond, pickled plum
4th Course
Hawaii Ranchers Filet and Foie gras
Ali'I Mushrooms, Roasted garlic potato, Truffled Kabayaki
Dessert
TBA
Beachhouse at the Moana
Restaurant Week Hawaii Menu
moonlight serenade menu
$50 with a valid Hawaii identification
first course
caesar salad
or
lobster bisque, scallion pistou
main course
hawaii ranchers new york, gorgonzola cream,
parmesan potatoes, waialua asparagus
or
porcini crusted ahi loin, chili vinaigrette,
warm barley salad
dessert
mango panna cotta, kaffir lime, coconut
Kai Market
Kai Market offers discerning palates Hawaii's freshest, locally-grown products masterfully prepared by Executive Chef Darren Demaya.
With gorgeous views of the resort's new infinity edge pool and Waikiki Beach, Kai Market's cuisine was inspired by the "food fair" of plantation tables of Hawaii over 100 years ago that brought on an influx of ethnic cuisine to the islands.
Kai Market's menu draws inspiration from both the traditional Hawaiian delicacies and the multi-ethnic generations of Hawaii's people and their roots to the plantations.
Reserve now for reservations at Azure, Beachhouse and Kai Market.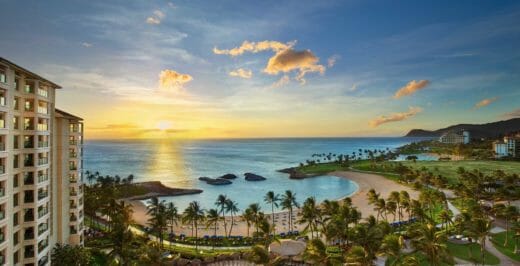 Enjoy 20% off regular rates for stays between March 29 - June 20, 2020.
The "First Lady of Waikiki" welcomes guests with the grace of a bygone age and the comforts of a modern, world-class landmark.
The 2016 version of the sculptures are known as "Snowmen on Vacation," according to Jill Harris, one of two Sandsational sculptors.
Starwood Hotels and Resorts Hawaii is committed to giving back to our local community through raising funds to support local charities.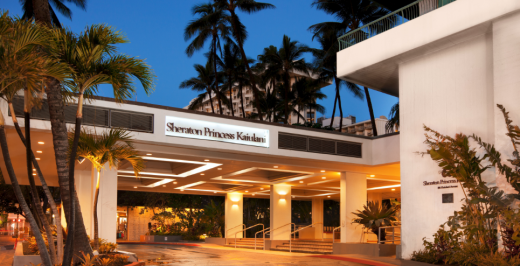 On June 11, 1955 conch shells were blown at exactly twelve noon to mark the grand opening of the newest hotel in Waikiki, the Princess Kaiulani.