Travel Guide to Kaua'i Hawaii
Guest post by elanaloo:
Have you ever dreamed of vacationing to the Garden Isle of Hawai'i?
Or maybe you already have an adventure-seeking, jungle-filled trip on the books?
Well, today I'm going to share my tips, favorite spots + recommendations for the island of Kaua'i.
Pack your bags + let's get going. . .
Flying From Island To Island | Island Air
If you hangout with me on Instagram, you may have seen that our trip to Kaua'i was postponed due to some crazy storms that were passing over the islands. I'm so glad we waited because when we did end up going, the weather was pretty wonderful!
It was raining in Kona when we took off, but once in the sky, it was smooth sailing + beautiful island views out the window. If you're flying from within the islands or planning on island hopping while you're here, we love Island Air for their reasonable pricing of flights. Even last minute, you can still get a deal! Island hopping is a great way to get a feel for all of the islands; each one with their own charm. Here are my travel guides for O'ahu + The Big Island (where we live).
Also, Island Air has a fun 'discover' tab on their website with information about different places to see while visiting each island!
We were in for a treat on our flight to Kaua'i, look out that window! Stunning and so vibrantly blue.
Rum Tasting | Koloa Rum Company
In the Kīikaha (Island Air's in flight magazine) we read about the local rum distillery on the island.
We love sampling local favorites and hey, free tasting?! We're in!
Koloa Rum Company is about 15 minutes from the airport and the staff was a ball. Great first stop!
Most Northern Part of the Hawaiian Islands | Kilauea Lighthouse
This stop was an unexpected one! With our hearts vested in the east coast, both Aaron + I love a good lighthouse view. We took the turn and after soaking in these fine views and watching a whale breach right off the shore, we were happy we did.
Hiking The Nāpali Coast | Kalalau Trail
The striking cliffs of the Nāpali Coast are probably what Kaua'i is best known for. I know the stunning aerial shots of this coastline are what sparked my interest years ago. Hiking the Kalalau trail was beautiful, challenging and awe-inspiring.
This trail provides the only land access to this part of the rugged Nāpali Coast. We had our hearts set on hiking to the Hanakāpīʻai Beach two miles in, although the trail traverses 5 valleys over 11 miles before ending at Kalalau Beach. Since I gotd sick upon arriving to the island and with HIGH surf preventing any swimming at the beach, we ended up not trekking the full way to the beach (we plan to next time).
The Kalalau Trail is hands down one of the most incredible hikes on earth.
Wondering if the trail is open today? Click here.
The Westin Princeville Ocean Resort Villas | Kauai Hotel in Princeville
While we were exploring the north shore, we stayed at The Westin Princeville Ocean Resort Villas and LOVED IT!
It was just Aaron + I, although we kept thinking about how these villas would be ideal for families or groups.
The kitchen was awesome + furnished with everything we needed (dishes, glasses, wine opener, soap, etc) and the suite was HUGE! Tons of space to relax, big bathtub and separate shower. . . not to mention a big cozy bed.
There was a family friendly pool + an adults only pool closer to the ocean. The whole resort was lovely and we truly enjoyed our stay at The Westin Princeville Ocean Resort Villas. Also, something to note is that we were very close to everything. We were just a 15 minute drive to Hanalei and right in the center of Princeville.
We dined at the Nanea Restaurant one of the nights and I have to say, we had the luxury of eating the best poké we've ever had.
I was so surprised! I love poké and eat it often but this was like BUTTER. So fresh, soft, well flavored and incredibly delicious.
The rest of our meal was equally amazing, we both indulged and left really pleased.
But that poké – I will remember it forever! I'm so glad to finally tell someone that, I've been dreaming about that dinner ever since. 

The Town of Hanalei | Iconic North Shore Town
When I think of Kauai, I always think about the wonderful stories I've heard about Hanalei.
It was awesome to finally see the famous pier, walk the shops and take in the views of this iconic place.
Aaron surfed Hanalei Bay, we ate at a few different places and visited as many of the beaches as possible.
Kauai North Shore Beach Recommendations:
Tunnels Beach
Hanalei Bay
Haena Beach
Wainiha Beach
Sunset at Tunnels Beach | Kauai's Best Beaches
As mentioned above, Tunnels Beach was one of our very favorite beaches on Kaua'i! We made it there for sunset one night + boy, were we in for a SHOW! The clouds were lit up with shades of peach and blush. The waves were gentle and soothing. It was magnificent. Not to mention, on our drive back to the Westin Princeville, we witnessed the moon rise over Hanalei Bay.
It was absolutely UNREAL.
Touring Na Pali Coast By Boat | Kauai Activity
I'm pretty sure this was the highlight of Aaron's trip, if not the Kalalau trail. We were so excited for the opportunity to see theNā Pali Coast from the water!
Waimea Canyon | The Grand Canyon Of the Pacific
When we were planning our trip, this wasn't that appealing to me for some reason. Maybe because I had grown up in the desert, seeing these types of natural wonders often, or maybe because we just visited the Grand Canyon this year – I'm not sure. But I'm so glad we did end up going! This canyon is mind blowing! How can such a vast valley exist on this little island? I was in awe!
Also, up Waimea Canyon is the Kalalau Lookout Point.
Tip: Go to the top of Waimea Canyon to the Kalalau Lookout Point FIRST. Even if you go early and stop to see the scenic points along the way, by the time you get to the top, the fog will be socked in and you won't have any visibility of the breathtaking Kalalau Lookout Point.
Unfortunately, this happened to us! (We hope to take in the views next time) But while we were up at the top, we met this wonderful man who was actually from Ni'ihau ('The Forbidden Island'). It was wild going from the boat out in the ocean, talking about this island, to up at the top of this mountain talking to someone who was born and raised there. 
The people of Ni'ihau live a very different lifestyle to that of a typical American household. There isn't electricity, stores, internet, cellphones or cars and outsiders are not welcome. They still uphold Hawaiian traditions and speak Hawaiian as their first language.
The man spoke to us about the untouched nature of their island + showed us pure shells without pollution next to shells collected on Kaua'i. There was such a difference in color! It's amazing how beautiful our earth is when untouched by man. Ni'ihau shells are precious and worth more than gold. Read more about them here: Shells From the Forbidden Island.
Sheraton Kauai Resort | Kauai Hotel in Poipu
After our adventure on the west side of the island, we headed towards Poipu to check in at the Sheraton Kauai Resort. We went to the Poipu Market, where a farmers' market was underway and found the sweetest woman selling homemade soup. Bless her heart, my aching throat so needed it!
We checked into the hotel + the view off our ocean-facing balcony was gorgeous! We started that evening with dinner at RumFire Poipu Beach. Delicious! After a week of non-stop go, go, go around the island – Aaron + I welcomed a good night of sleep!
To get a fresh start, shake the cold I was fighting + take in the ocean views, we opted for the morning yoga class offered on property! Both loved it, great instructor and we were on the lawn just a few steps from the shoreline.
Something unique that I loved was that you can take hula lessons + lei making classes at the Sheraton Kauai Resort. For those who are coming to the islands for the first time, this is a wonderful opportunity to try some of the sacred Hawaiian traditions for yourself.
After yoga, we threw on our suits and spent the whole day lounging at the resort. We had a poolside bungalow, had a few drinks, walked the beach and let ourselves unwind. Aaron got the most killer bloody mary, fully loaded with a burger on top. . . Keep reading to see the photo! It was nice to rest, relax and enjoy some time together. 

Shipwreck Beach | Best Kauai Beaches
Shipwreck Beach, located on the south shore near Poipu, was beautiful! I laid on the beach and read, Aaron hung up his hammock and we just lounged for a while. The cliffside on the left is really striking and just a short walk over! Still don't know why it's called Shipwreck Beach – hopefully we'll find out next time!
We were really hoping to do some beach camping but both nights we went to set up camp, it was POURING. We were so bummed because camping on the beach on our last trip to O'ahu was a highlight! Instead, we camped in our car. Not so glamorous but we got up early both mornings and started our day with the sun!
Kauai South Shore Beach Recommendations:
Shipwreck Beach
Poipu Beach
Salt Pond Beach Park
Kekaha Beach Park
Polihale State Park
Shave Ice Places:
✔ Wishing Well Shave Ice – awesome aca'i bowls too!
▢ The Fresh Shave
▢ Loco Coco
▢ Tege Tege Shave Ice
---
Something extra I wanted to include in this guide, that I didn't in my O'ahu guide is a suggested packing list! I didn't provide one for O'ahu because there are so many things to do on that island + it seems like each person's stay is a bit different.
Although we saw a pattern amongst many people in Kaua'i – they were there for ADVENTURE.
Most people traveling to the island had some hikes planned, loved the outdoors, were going to immerse themselves in the beauty of the island, etc.
So, because of this pattern, I thought I would share my recommendations on things to pack for your trip!

Here's What To Pack For Kauai –
✔ Camera
✔ Bug Spray – I make ours with essential oils!
✔ Umbrella (part of the island is the wettest place on earth!)
✔ Rain gear (lightweight, water resistant jacket)
✔ Reef-Safe Sunscreen (PLEASE REEF SAFE!)
✔ Light, breathable clothes
✔ Your favorite bikinis (here are some of mine!)
✔ Hiking Shoes
✔ Camping gear (awesome places to camp!)
✔ Backpacking backpacks (we love our his + hers packs)
So, when are you planning to go to Kaua'i?
Do you have some Kauai suggestions or favorites that I missed?
Please share them in the comments because we definitely plan to go back!
↓      ↓      ↓
Ready to visit Hawaii? Here's our SPG355N FREE NIGHT OFFER.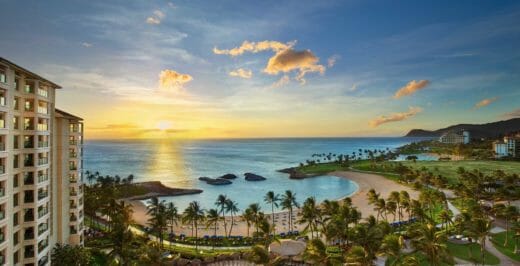 Enjoy 20% off regular rates for stays between March 29 - June 20, 2020.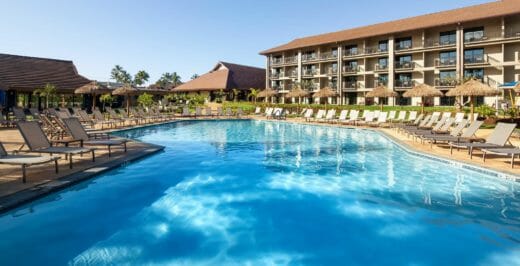 Ideally located on Kauai's south shore in the heart of Poipu Beach, Sheraton Kauai Resort Villas welcomes you to the garden isle and offers you an ideal Hawaiian retreat. Our premium vacation ownership resort features comfortable guest rooms, stylish studios and spacious one- and two-bedroom villa rentals, all of which offer home-like comforts and conveniences.
The 2016 version of the sculptures are known as "Snowmen on Vacation," according to Jill Harris, one of two Sandsational sculptors.
Starwood Hotels and Resorts Hawaii is committed to giving back to our local community through raising funds to support local charities.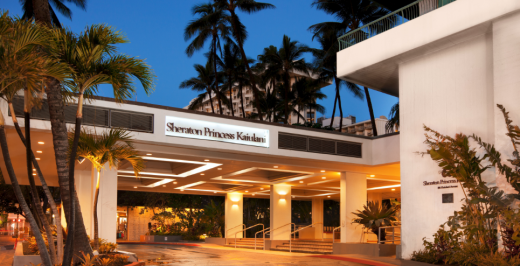 On June 11, 1955 conch shells were blown at exactly twelve noon to mark the grand opening of the newest hotel in Waikiki, the Princess Kaiulani.