Turtle Territory at Sheraton Maui
With its prime location at Black Rock on Ka'anapali Beach, Sheraton Maui Resort & Spa is home to some pretty spectacular snorkeling just off shore.
Vibrant and flourishing marine life is always cool to see up close, but it's always a little more exciting when you get to see a turtle!
A few lucky guests managed to capture some fun photos of their turtle sightings and we want to share them with you.
Instagrammer @carlamaree62 scored this snorkeling selfie with an extra special guest. It's not every day you can snap a selfie with a sea turtle!
Watching turtles in their natural habitat is an unforgettable and often rare experience and instagrammer @ash.christensen most certainly took advantage of this great photo op. Two thumbs up for swimming with turtles.
Hawaiian waters are often clear enough for turtle spotting above surface and @mauibelle's picture is proof that you don't always need to sport a snorkel and mask to spot turtles.
Hawaii is home to five species of sea turtles, but the most commonly spotted species is the Green Sea Turtle or honu.
It's important to remember that when we go into the ocean, we're entering the turtle's territory, which means we need to be respectful of their space and natural habitat.
As tempting as it is to get very close to the turtles, we need to keep our space and just let them be.
*If in doubt, don't go out. Before heading out into the water always check with local lifeguards and observe ocean safety signage.*
Receive nightly resort credit on your next Hawaiian vacation. Choose from participating resorts on Kauai, Oahu, Maui and the Big Island.
On Kaanapali Beach at legendary Black Rock, this seaside resort boasts guest rooms with fresh-air lanais and views plus a sumptuous spa.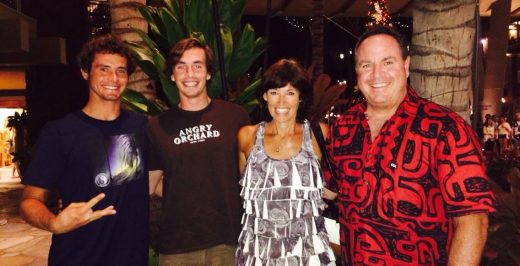 Brad Logsdon has been named complex director of sales and marketing for Sheraton Waikiki and Starwood Hotels & Resorts in Waikiki, as announced by Kelly Sanders, area managing director.
This wish rallied support from more than 40 volunteers who helped bring a fairytale script to life.
The evening was a historical, captivating journey in time that included special moments in the history of the Pink Palace.