Unplug and Recharge at the Moana Lani Spa
Relax, enjoy and indulge in all that makes you say "ahh" at the
Moana Lani Spa.
Emerge feeing refreshed and renewed by the healing stones of Apuakehau, an experience exclusive to the Moana Lani Spa. Using traditional Lomi Lomi, and the stones of Apukehau, the treatment aims to deeply release your stress and re-energize you.
Gathered from a sacred underground pool at the upland headwaters of the Apuakehau stream, the healing stones used in this exclusive treatment are full of a powerful ancient energy. In Hawaiian culture, it is believed there is mana, energy, in the aina, land. These volcanic stones are full of mana being thousands of years old with the cool, freshwater flowing over them.
The energy of Apuakehau is sparkling generosity, full of compassion and life force. Key products used are Awa Mud, Olena Body Cream, Hawaiian Kukui Oil Therapy, Awa Scalp Soother, Apuakehau flower essence formula. This flower essence formula resonates with this energy through:
• Papaya: Letting go, helps us to let go of the heaviness of judgment
• White Ginger: Compassion for self and others
• Wild Azalea: Self-love and acceptance
These cooling stones will draw out the heat of your physical and emotional stress and bring in the radiant energy of these revered waters. This combination helps people to let go of their seriousness and find love and compassion within themselves. When we have that, we can feel and express the true generosity of our spirit.
All of the products used are from Hawaiian Rainforest Naturals located on the Big Island and uses ingredients indigenous to the Hawaiian Islands. This service was custom created for the Moana Lani Spa because the cool, fresh water of the Apuakehau stream flows from the Manoa Mountains into the warm ocean waters in front of Moana Surfrider, right outside of the spa's oceanfront suites. There are people who come to swim in our ocean waters because it is believed to have healing properties.
Treatment Steps
This treatment begins by wrapping your legs and feet with an indigenous Hawaiian Awa mud.
A traditional Lomi Lomi massage relaxes you with our signature Hawaiian 'Olena body cream and kukui oil therapy and connects you to the extraordinary energy of this place.
The stones do their work on your back, neck and scalp; sucking out toxic tensions.
The Awa mud is then removed with warm towels. An excellent treatment for exhaustion or jet lag, emerge feeling refreshed and renewed by the healing stones of Apuakehau.
To book your next spa appointment at the Moana Lani Spa please call (808) 237-2535 or visit our WEBSITE.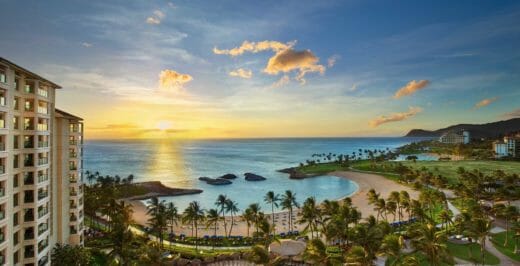 Enjoy 20% off regular rates for stays between March 29 - June 20, 2020.
The "First Lady of Waikiki" welcomes guests with the grace of a bygone age and the comforts of a modern, world-class landmark.
The 2016 version of the sculptures are known as "Snowmen on Vacation," according to Jill Harris, one of two Sandsational sculptors.
Starwood Hotels and Resorts Hawaii is committed to giving back to our local community through raising funds to support local charities.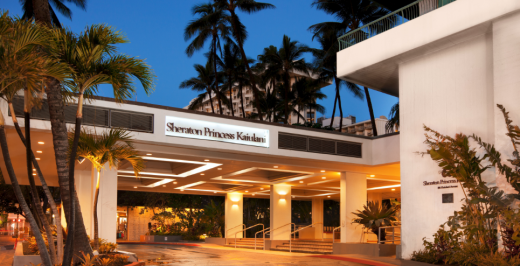 On June 11, 1955 conch shells were blown at exactly twelve noon to mark the grand opening of the newest hotel in Waikiki, the Princess Kaiulani.