Westin Creates Six Pillars of Well-Being in a Program for Guests and Employees
Westin Hotels, a brand of Starwood Hotels and Resorts, is starting a new well-being initiative for both employees and guests.
The program follows similar Westin offerings, like its Heavenly Bed experience, introduced in 1999, and partnerships with SuperFoodsRx, introduced in 2007, and New Balance, introduced in 2012, both offering amenities to guests.
Unlike previous well-being initiatives, the latest campaign, called the "Westin Well-Being Movement," is being offered not only to hotel guests but also to employees worldwide.
All of the related programs and partnerships through it will be based on what the brand is calling its "six pillars": "feel well," "work well," "move well," "eat well," "sleep well" and "play well."
Westin, which Robin Farley, lodging analyst for UBS, estimates generates one-quarter of room revenue for all Starwood-branded hotels, is spending $15 million on the initiative through the end of 2014, with more than $2 million going to digital advertising. There are about 200 Westin hotels worldwide, 123 of which are in the United States; all told, there are 1,200 Starwood hotels worldwide.
The program is being introduced March 20th to coincide with the International Day of Happiness, which promotes well-being, among other things, and the first day of spring.
To kick off the campaign, Andy Puddicombe, a founder of Headspace, which provides online meditation tools and has advised investment banks, hospitals and a British Olympic slalom canoeist, will conduct a meditation session, open to the public, at 23rd Street and Fifth Avenue in New York. There will be other, smaller meditation events throughout Manhattan, as well as at Westin hotels worldwide. All Westin hotels will also have open houses, where guests and nonguests will be able to participate in group yoga or meditation sessions, or sample healthy food.
Mr. Puddicombe will be the first member of what Westin is calling its well-being council, an advisory board of specialists in each of the six pillars; other members are to be appointed in the next few months. The council will be featured on a new microsite devoted to the initiative. In April, anyone who visits the site will be able to download seven free 10-minute, meditation sessions designed by Mr. Puddicombe for both business and leisure travelers.
For Westin employees, Mr. Puddicombe is creating three meditation exercises and a 20-minute video that he said would help train their "minds on a daily basis the same way they train their bodies." He is also featured on the home page of the microsite, under a photo of blue sky and airy cumulus clouds.
Westin is promoting the new campaign — which repeats a recent advertising tagline, "For a better you" — through its Facebook and Twitter accounts, and through a variety of materials created in-house that will be distributed in hotels. The materials will include posters, digital signage at check-in desks and guest room key cards.
The posters feature a woman in white, stretching in front of a white "heavenly bed" in a green field in front of hazy mountains. The text reads, "Discover a world of well-being. Join the Westin well-being movement, a global initiative dedicated to enhancing the well-being of travelers around the world." It closes with "Opening up a world of well-being."
Key card inserts use similar language and six different icons representing the program's six pillars.
Westin will begin a digital ad campaign for the initiative next month that will run through the end of the year and be created by its ad agency, the New York office of BBH, part of the Publicis Groupe. The budget for this advertising, which will be over $2 million, is included in the campaign's $15 million budget. Ads will run on websites of The Huffington Post, The Wall Street Journal and Travel & Leisure, among others.
According to Kantar Media, from 2009 to 2012, Westin spent from $25 million to $31 million on advertising, with digital spending per year ranging from $9.5 million in 2009 to $5.5 million in 2012. Kantar Media also said that Westin's digital ad spending during the first nine months of 2013, the most recent period available, was $6.4 million.
Brian Povinelli, global brand leader for Westin, said the brand's major competitors worldwide were Hilton, Hyatt and InterContinental. "No other brand is creating a program around well-being, helping guests stay connected to their routines." he said. "We want to more overtly bring to life our well-being positioning" and to improve guests' well-being "before, during and after their stay."
Bjorn Hanson, divisional dean of the Preston Robert Tisch Center for Hospitality, Tourism and Sports Management at New York University, said the initiative, which complements Westin's earlier wellness programs, has "greater potential than many brand campaigns."
Henry Harteveldt, a travel industry analyst, said the new campaign could cater to baby boomers as well as millennials, all of whom are "very focused on health and well-being."
Mr. Harteveldt commended the inclusion of employees in the campaign, since "healthier employees will hopefully be less likely to be out sick." That said, he added, the fundamentals — location, room quality, price — also have to be present for the hotel to capture sales.
"It's more important for Westin to focus on building out its network of hotels, improving the consistency of its customer service, making sure internal and guest technologies are the best possible," Mr. Harteveldt said.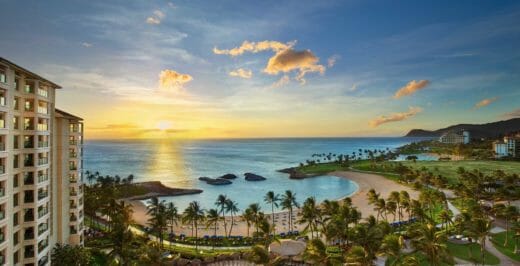 Enjoy 20% off regular rates for stays between March 29 - June 20, 2020.
The "First Lady of Waikiki" welcomes guests with the grace of a bygone age and the comforts of a modern, world-class landmark.
The 2016 version of the sculptures are known as "Snowmen on Vacation," according to Jill Harris, one of two Sandsational sculptors.
Starwood Hotels and Resorts Hawaii is committed to giving back to our local community through raising funds to support local charities.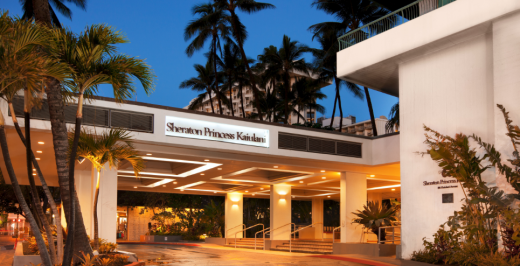 On June 11, 1955 conch shells were blown at exactly twelve noon to mark the grand opening of the newest hotel in Waikiki, the Princess Kaiulani.