It's Friday! Blue skies, family and friends, and fun in the sun are on our weekend list!
Featured below are our Top 5 Instagram Photos of the Week shared by our guests and visitors.
Do you have a favorite Starwood Hawaii resort?
Dreaming of waking up to this morning view at The Westin Maui – seems like Susanna Scott's (@amodernmonther) day is off to a beautiful start!
Loving this fish-eye view of our Sheraton Waikiki and Royal Hawaiian resorts from the water!
Mahalo to @circa.mode for sharing.
https://www.instagram.com/p/BH7kWD7DbPI/
The perfect way to transition into weekend mode. AJ Ramos (@aileeninwanderland) is beginning the weekend beach side at Poipu Beach at the Sheraton Kauai Resort.
https://www.instagram.com/p/BI8GjI6AKQA/
Check out Gary Bruckner's (@garybruckner) stunning view from the lobby at the Sheraton Maui.
Lounging in the pool, stand-up paddle boarding, sailing on a boat…the activities are endless in Hawaii.
https://www.instagram.com/p/BH1BGrUAsTU/
We could lay in those poolside cabana's ALL weekend.
What a peaceful moment captured by Roger Mackertich (@rog.mack) at The Royal Hawaiian.
Receive nightly resort credit on your next Hawaiian vacation. Choose from participating resorts on Kauai, Oahu, Maui and the Big Island.
On Kaanapali Beach at legendary Black Rock, this seaside resort boasts guest rooms with fresh-air lanais and views plus a sumptuous spa.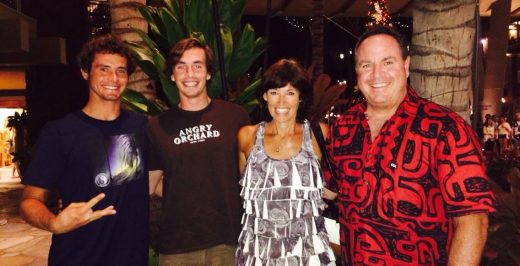 Brad Logsdon has been named complex director of sales and marketing for Sheraton Waikiki and Starwood Hotels & Resorts in Waikiki, as announced by Kelly Sanders, area managing director.
This wish rallied support from more than 40 volunteers who helped bring a fairytale script to life.
The evening was a historical, captivating journey in time that included special moments in the history of the Pink Palace.